Frederick M. Wills


Company Names, addresses, dates:
&nbsp Wills, Frederick M., Main Street, Charlottesville VA
&nbsp Wills Drug Co, Union and Main, Charlottesville VA (1888)
&nbsp Wills & Geiger, Charlottesville VA
&nbsp Geiger, S.E., Main nr. Union, Charlottesville VA (1888)

Notes:
Frederick Miles Wills (b. 14-Aug-1833, d. 9-Nov-1912) enlisted as a 2nd Sergent on 5-Nov-1861 to fight in the Civil War.1
Chataignes Virginia Gazetteer and Classified Business Directory 1888-89 lists both "Wills Drug Co" and "S.E. Geiger" as druggists in Charlottesville.

Fredirick M Wills Bottles: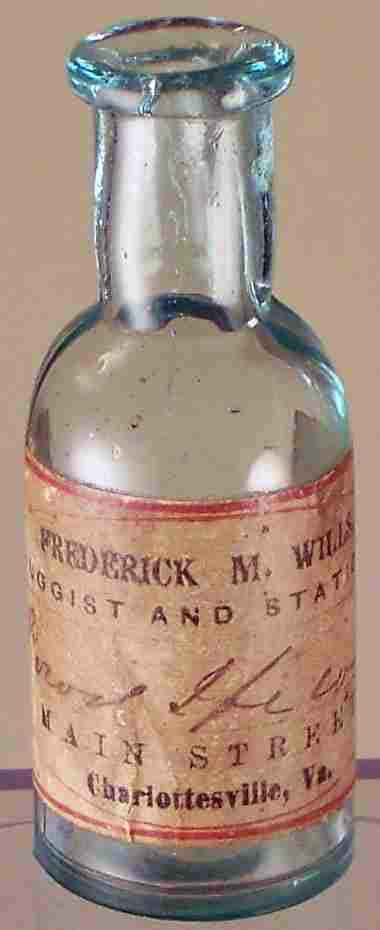 Aqua 2.7" un-embossed bottle with a label:
label: FREDERICK M. WILLS / DRUGGIST AND STATIONER / (something hand written) / MAIN STREET / Charlottesville, Va.


Clear 3.5" bottle embossed:
vertical: FRED M. WILLS / CHARLOTTSVILLE, VA.

Wills & Geiger Bottles:


Clear 4.2" bottle embossed:
vertical: WILLS & GEIGER / DRUGGISTS / CHARLOTTSVILLE VA

Other items: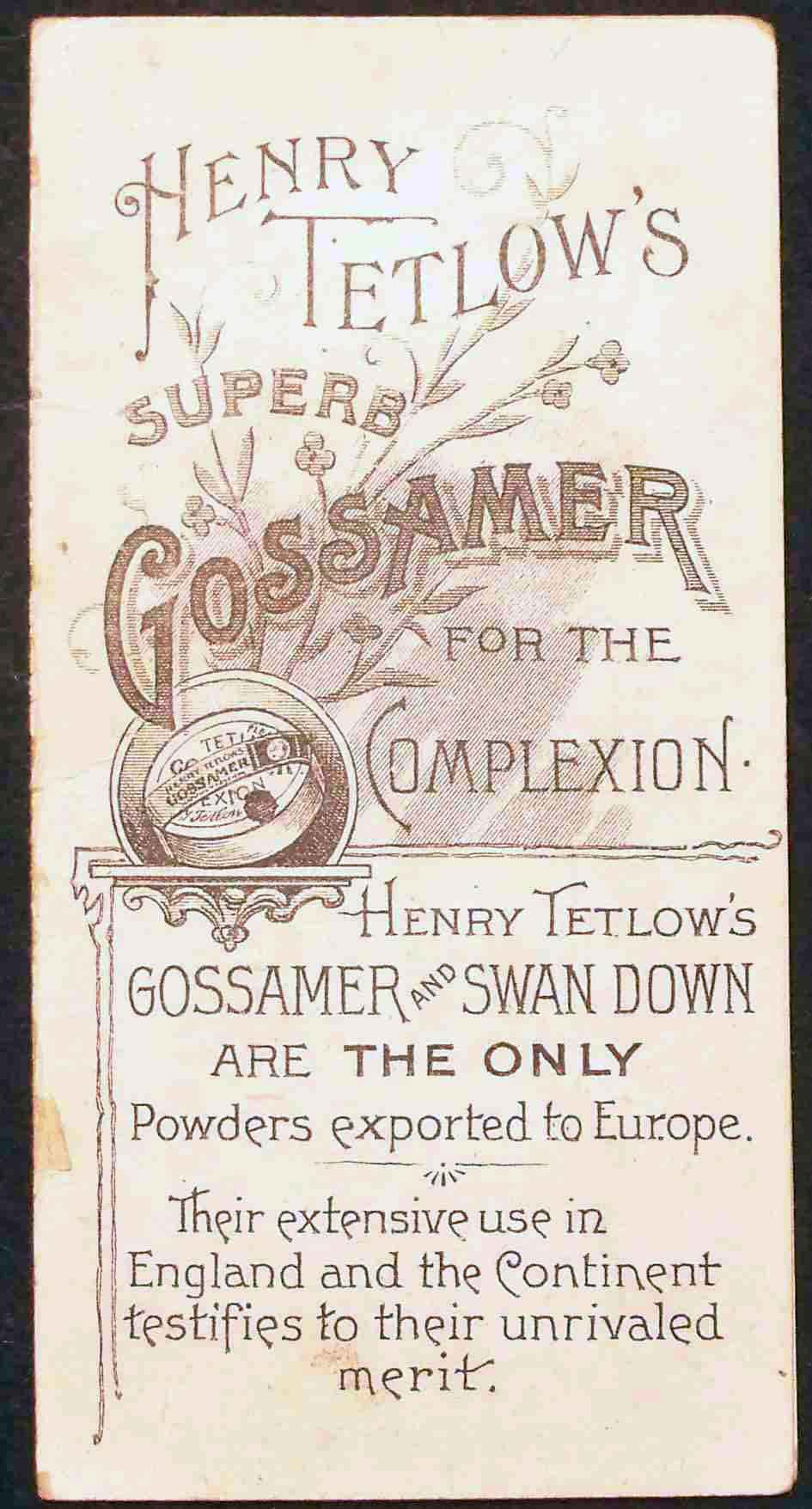 (front)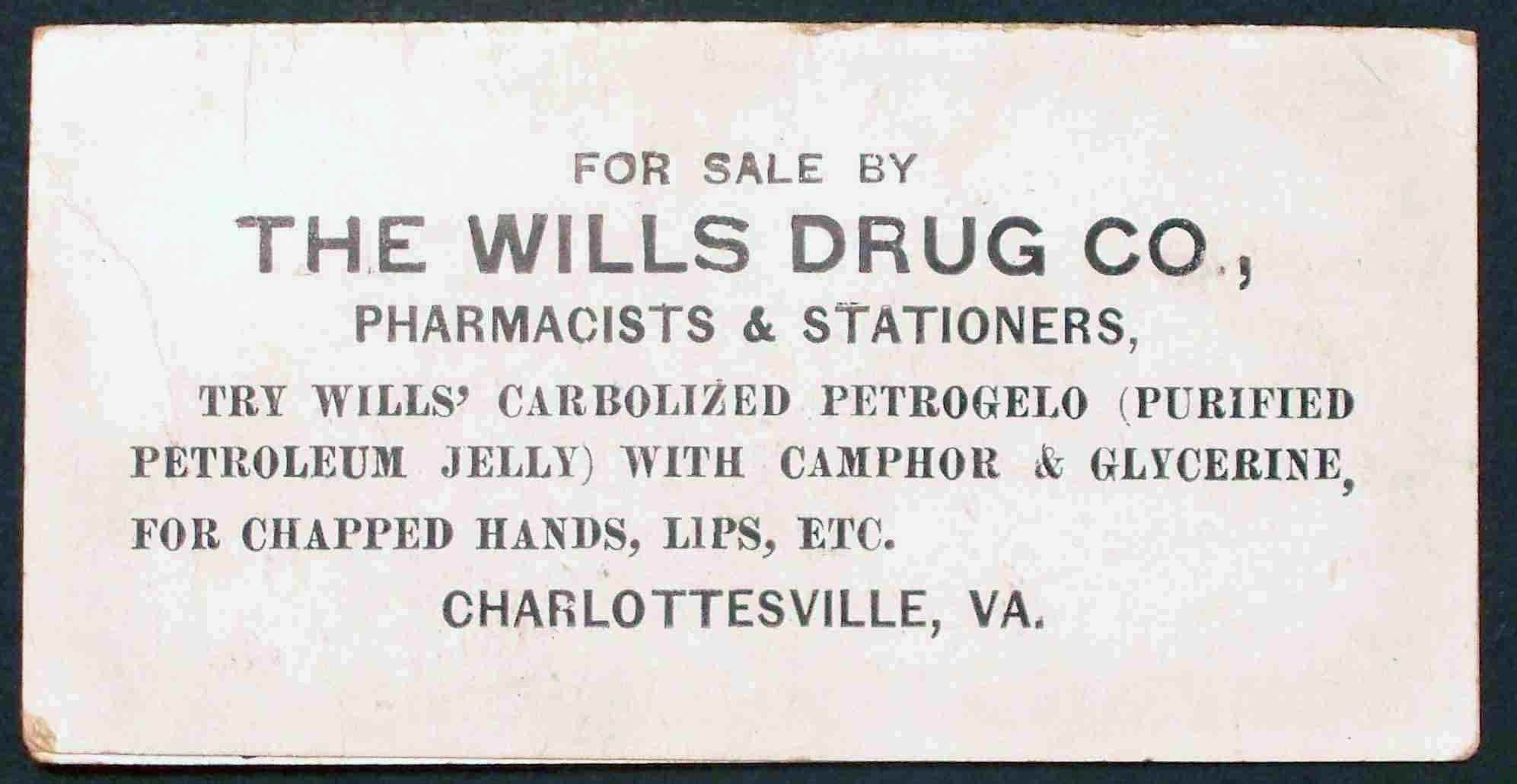 (rear)
This is a 4"x2" card from the Wills Drug Co that says:

front: HENRY TETLOW'S SUPERB GOSSAMER FOR THE COMPLEXION / HENRY TETLOW'S GOSSAMER AND SWAN DOWN ARE THE ONLY Powders exported to Europe. Their extensive use in England and the Continent testifies to their unrivaled merit.

rear: FOR SALE BY THE WILLS DRUG CO., PHARMACISTS & STATIONERS, TRY WILLS' CARBOLIZED PETROGELO (PURIFIED PETROLEUM JELLY) WITH CAMPHOR & GLYCERINE, FOR CHAPPED HANDS, LIPS, ETC. CHARLOTTESVILLE, VA.




1 Civil War record on Ancestry.com, derived from the "Virginia Regimental Histories Series"





Back to my drugtstore bottle home page.
---
This page last updated on Nov 8, 2014.