C.H. Goldsborough


Company Names, addresses, dates1:
&nbsp C.H. Goldsborough, 624-626 North Main St., Danville VA (c.1898)

Notes:
I got the following information from a descendant of C.H. Goldsborough:
Charles H. Goldsborough was licensed to be a pharmacist in VA in 1887. He worked as a clerk in C.D. Gitt's drugstore from 1887-1893, then bought that store in 1894. He moved to Lynchburg in 1898, until he moved to Culpepper in 1904, where he owned a drugstore from 1904-1929.


Bottles: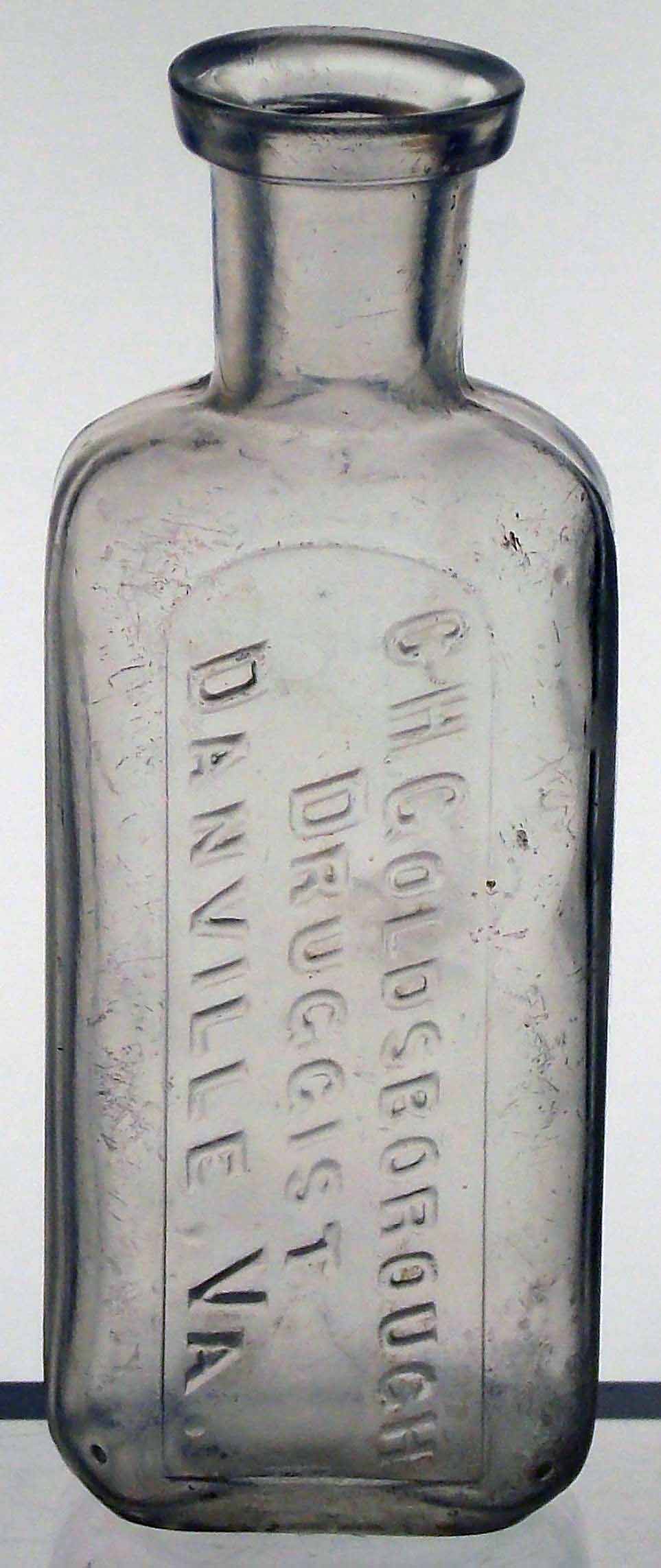 This is a clear 3.6" bottle embossed:
vertical: C.H. GOLDSBOROUGH / DRUGGIST / DANVILLE, VA.
base: *** / W T & CO / D / U S A / PAT JAN 5 1892




1 Early Danville Drugstores on rdricketts blog.





Back to my drugtstore bottle home page.
---
This page last updated on March 25, 2017.