Pucket & Huddle


Company Names, addresses, dates:
&nbsp Puckett & Huddle, Ivanhoe VA

Notes:
The bottle below is embossed with a compass & square, which is a symbol for Freemasons, so I'm guessing that Puckett and/or Huddle were Freemasons.
(more information will be added when I get around to researching this druggist)

Bottles: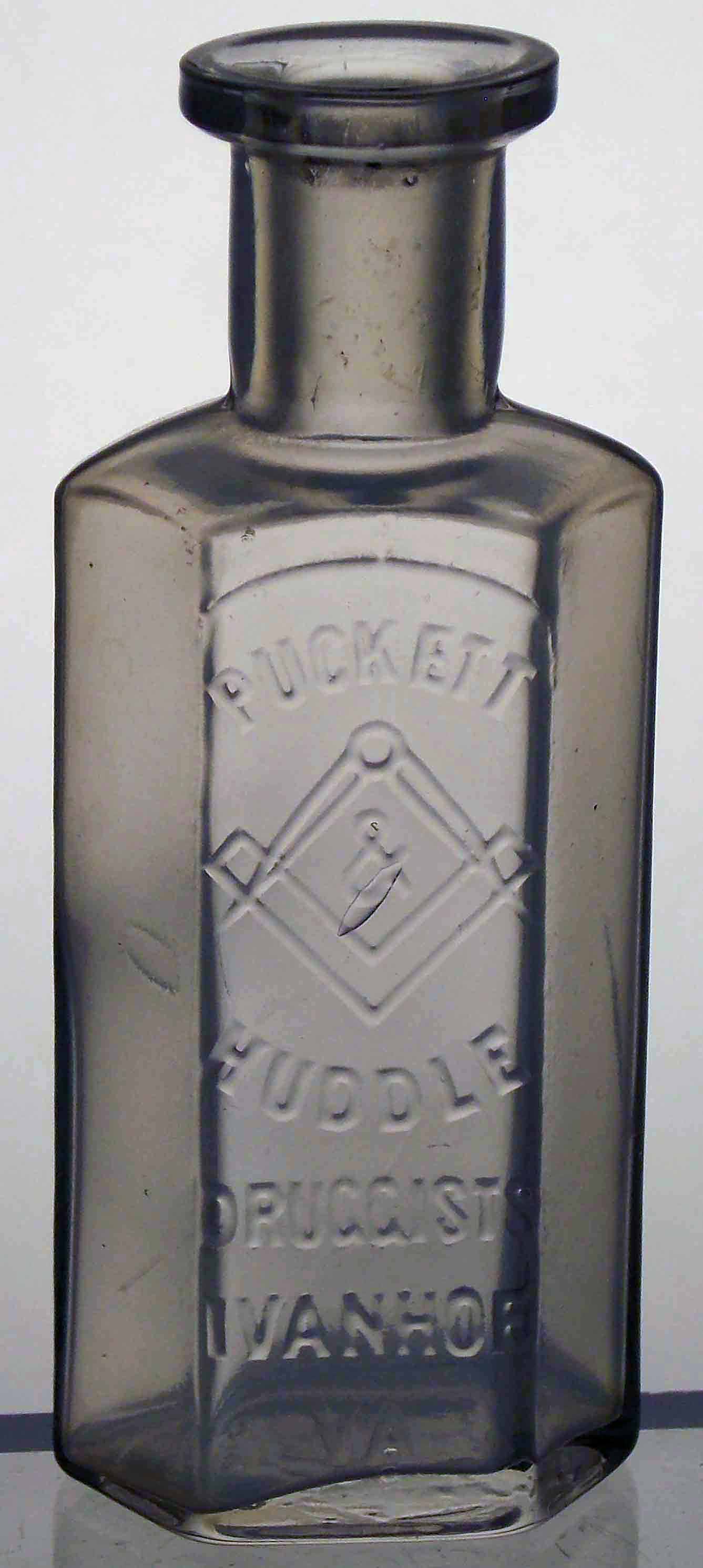 This is a clear, 3.5" bottle embossed:
horizontal: PUCKETT / ('&' inside of compass & square) / HUDDLE / DRUGGISTS / IVANHOE / VA.
base: PAT'D / MAY 15 88 / F




Back to my drugtstore bottle home page.
---
This page last updated on October 16, 2016.