Mallan's Drug Store


Company Names, addresses, dates:
&nbsp Mallan's Drug Store, Lynchburg VA (1891-1911+)

Notes:
The bottle below does not say "Lynchburg" on it.
But the "Pharmacutical Record & Weekly Market Review" from 1891 said: "Lynchburg - E.M. Mallan has purchaged the drug store of R.S. Walker, located on Diamond Hill".
Also, the 1911 edition of "The Era Druggist" lists:
&nbsp &nbsp Mallan, E.M., 1501 Main
from Lynchburg VA. In addition, the 1889 Volume X edition of "Meyer Brother Druggist" listed "E.M. Mallan of Lynchburg" as being on the board of Pharmacy of Virginia.
So I can't say for certain that the bottle below is from Lynchburg, but I can say that Lynchburg did indeed have a druggist name "Mallan".

Bottles: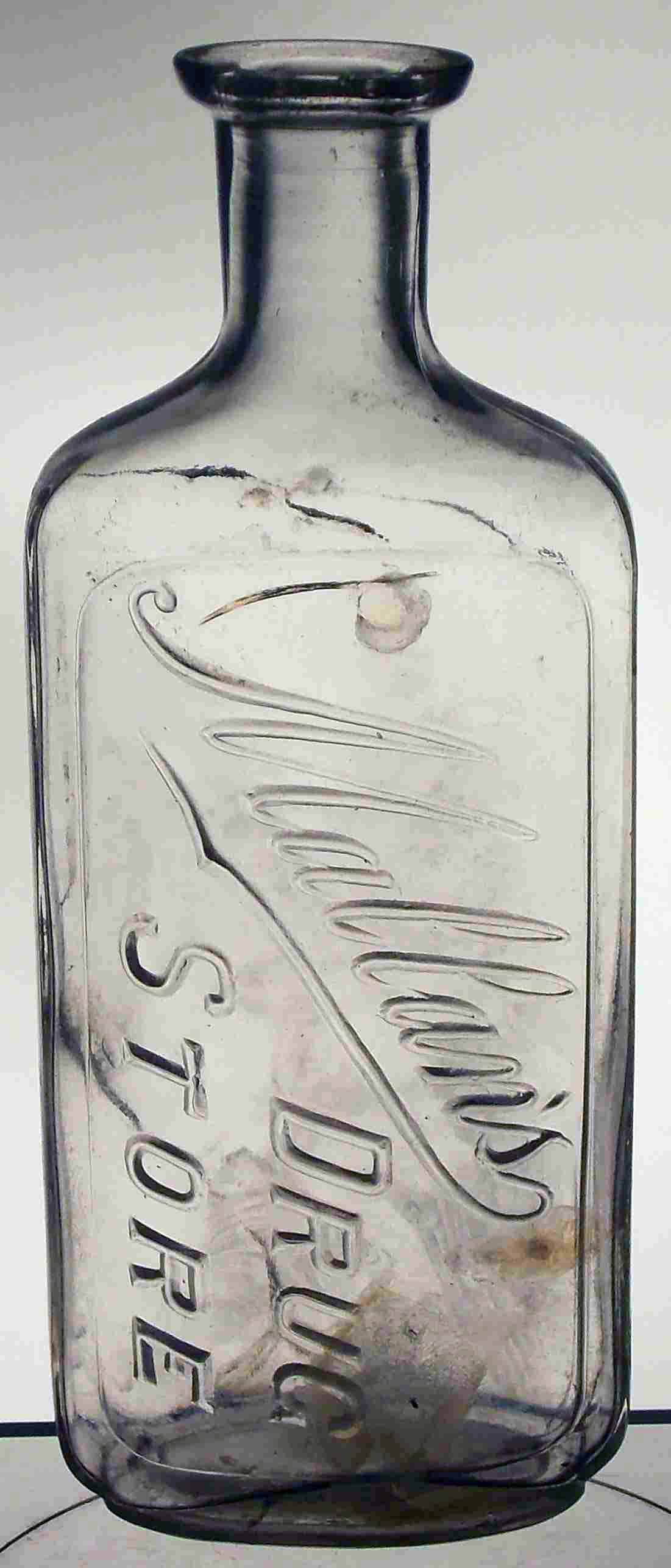 This is a clear 5.8" bottle embossed:
vertical: MALLAN's / DRUG / STORE
base: C L G CO




Back to my drugtstore bottle home page.
---
This page last updated on October 9, 2016.