Rivermont Drug Store
S.J. Simmonds, Prop.


Company Names, addresses, dates:
&nbsp Rivermont Drug Store, S.J. Simmonds Prop., Lynchburg VA
&nbsp S.J. Simmonds, 1210 Rivermont Ave, Lynchburg VA

Notes:
The bottle below does not say "Lynchburg" on it. But the 1911 edition of "The Era druggists's directory" list the following:
&nbsp &nbsp Simmonds, S.J., 1210 Rivermont Av.
Also, the Dec 31, 1904 edition of the Richmond Times Dispatch newspaper had an article on page 3 that said "S.J. Simmons, proprietor of the Rivermont Drug store ... was arrested to-day on the charge of selling cocaine illegally".
So the bottle below is very likely from Lynchburg VA.
(more information will be added when I get around to researching this druggist)

Bottles: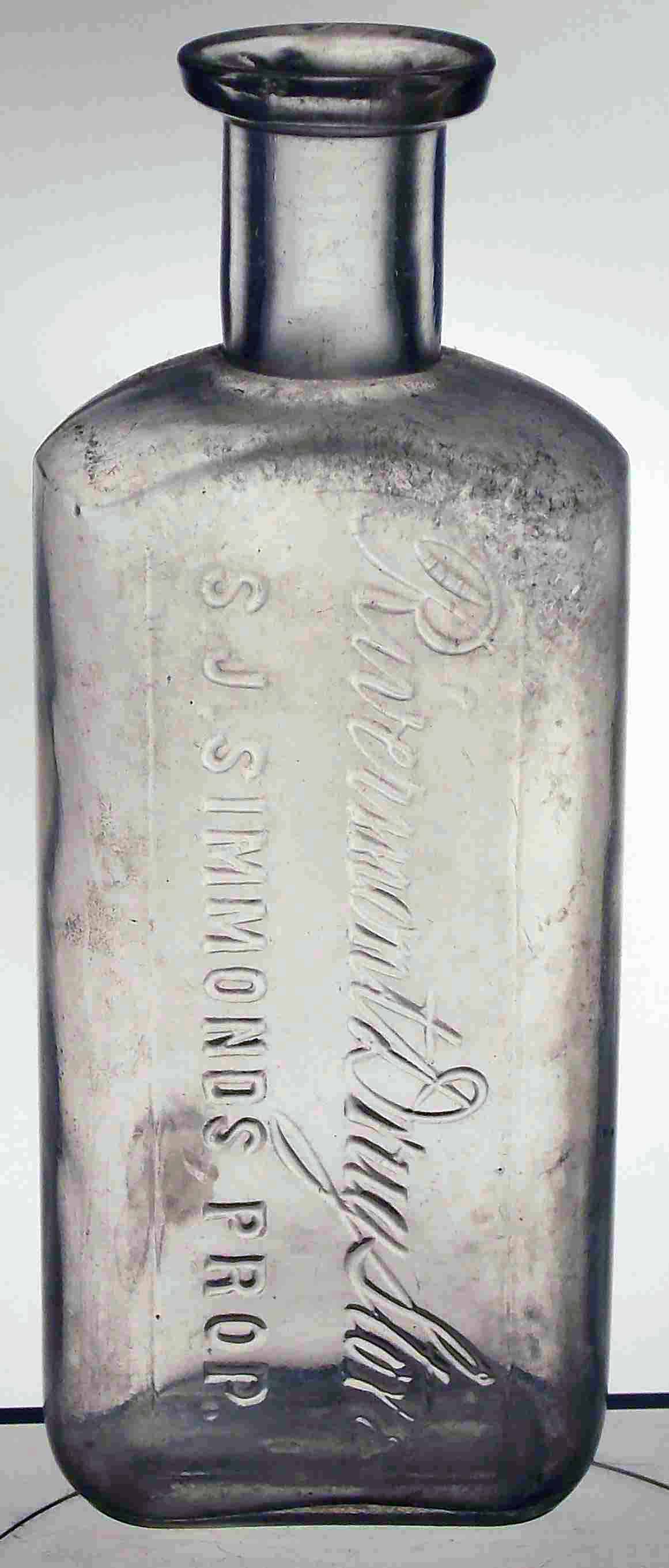 This is a clear 5.4" bottle embossed:
vertical: Rivermont Drug Store / S.J. SIMMONDS, PROP.
base: PAT JUNE 17 88 / S.B.




Back to my drugtstore bottle home page.
---
This page last updated on October 9, 2016.