Dowell's Pharmacy


Company Names, addresses, dates:
&nbsp Dowell's Pharmacy, Manassas VA

Notes:
I don't have any bottles from Dowell's pharmacy, but I have a few related items, depicted below.
The 1920 Census lists William F. Dowell (b. c.1882) as a Druggist who owned a drug store in Manassas VA.
(more information will be added when I get around to researching this druggist)

Dowell Pharmacy itesms: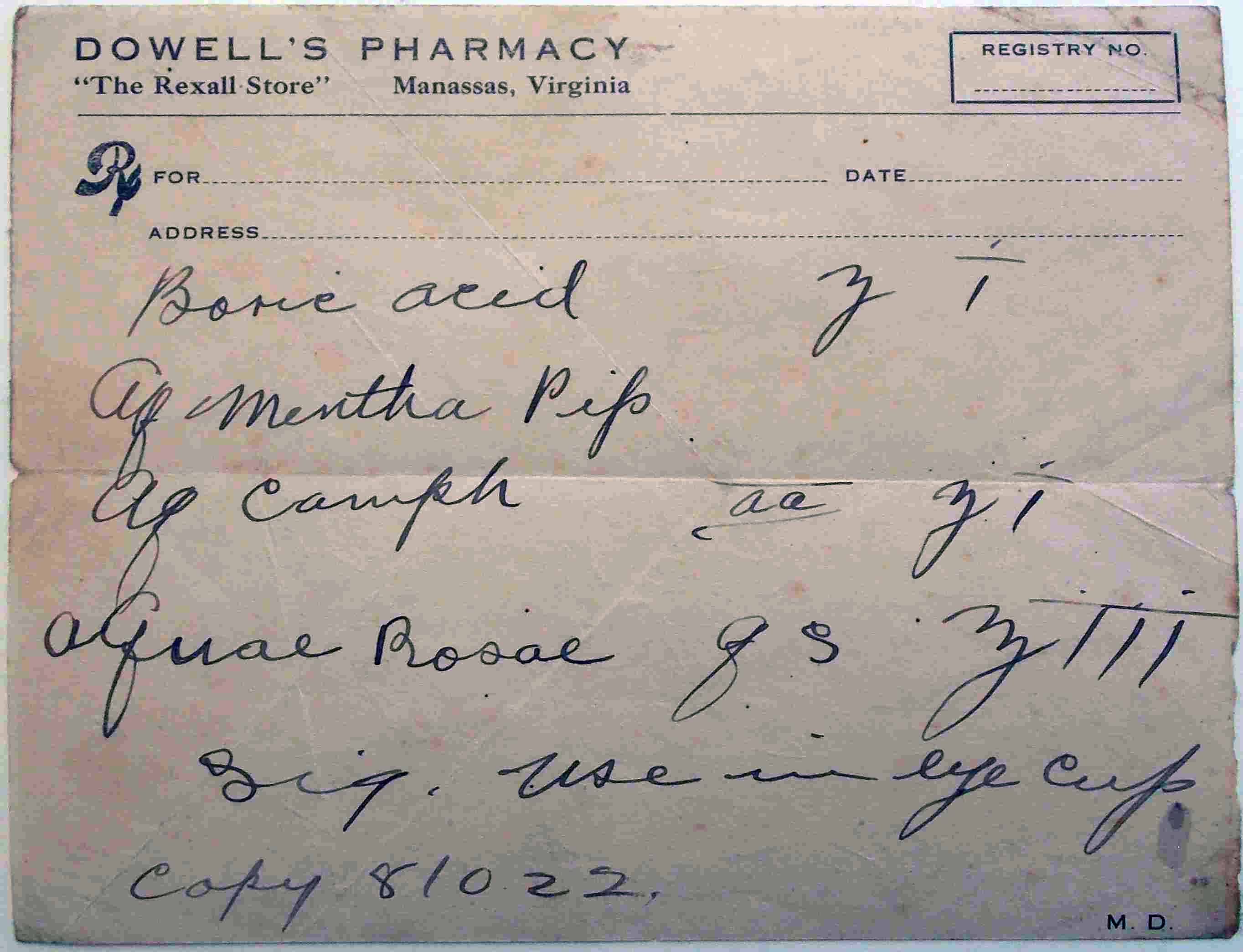 This is a prescription from the Dowell's Pharmacy - unfortunately it does not have a date on it. It says:
DOWELL'S PHARMACY / "The Rexall Store" Manassas, Virginia / Rx For___ Date ___ / ADDRESS ___ / Borix Acid ...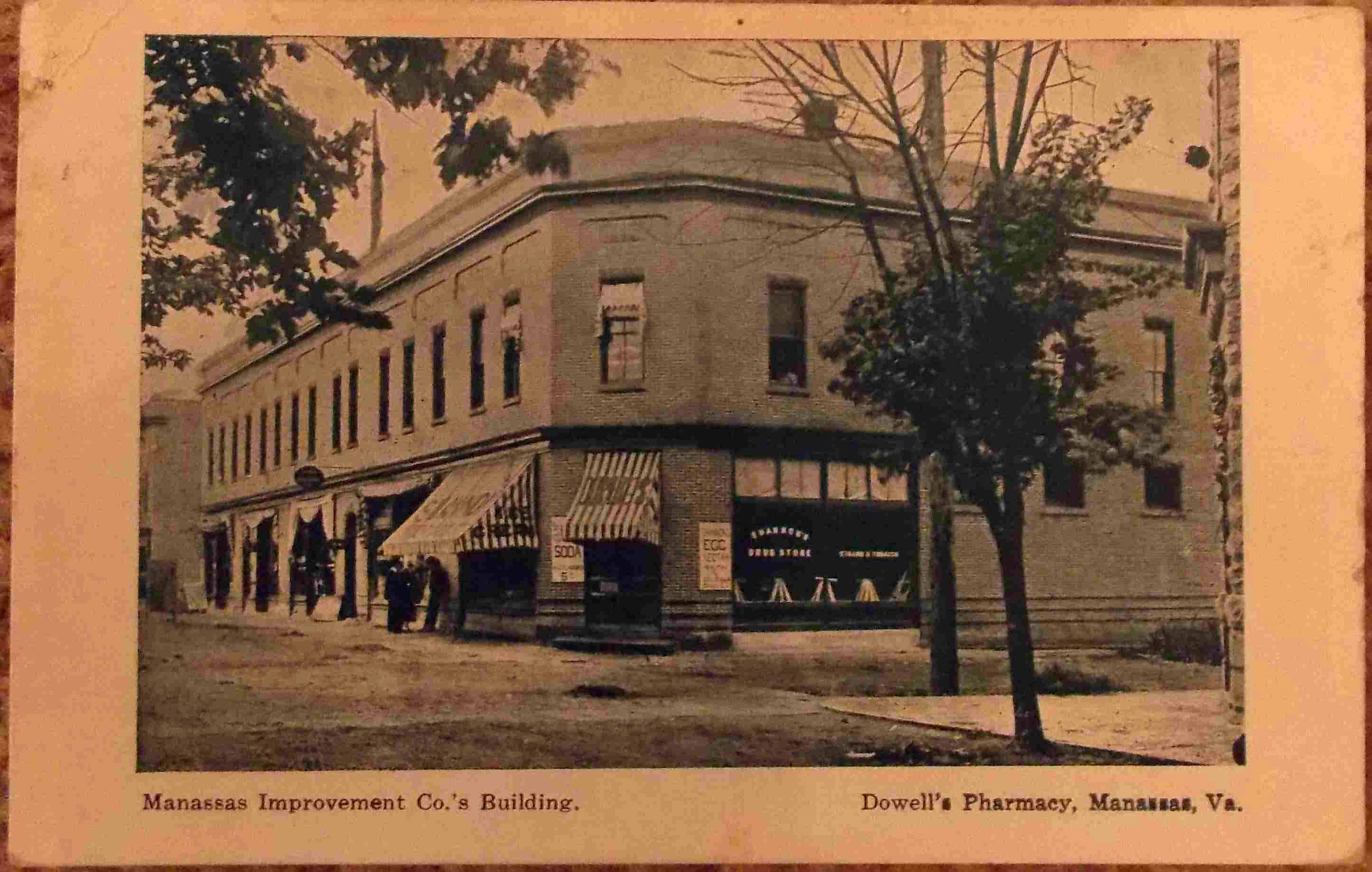 This is a postcard that says "Dowell's Pharmcy, Manassas, Va.", and it's postmarked 1911. The only strange thing is, the pharmacy it depicts says "SHANNON'S / DRUG STORE" in the window, and the white sign by the door says "SHANNON'S EGG NECTAR".
There was a druggist name Walter Shannon in Manassas, so my guess is that Dowell bought the pharmacy depicted in the postcard from him - but I need to do more research to determine if that's true.



Back to my drugtstore bottle home page.
---
This page last updated on May 6, 2017.