Prince William Pharmacy


Company Names, addresses, dates:
&nbsp Prince William Pharmacy, 118 Center Street, Manassas VA

Notes:
The 9-Dec-1909 Manassas Journal has a description of the Prince William Pharmacy at 118 Center Street1. Apparently the numbering on Center Street has changed, because that same building now has the address 9113 (see photo below).
Owners of the pharmacy included C.R.C. Johnson2, R.M. Callis starting in 19351, and later George B. Cocke1 who owned the pharmacy across the street from it.

Bottles: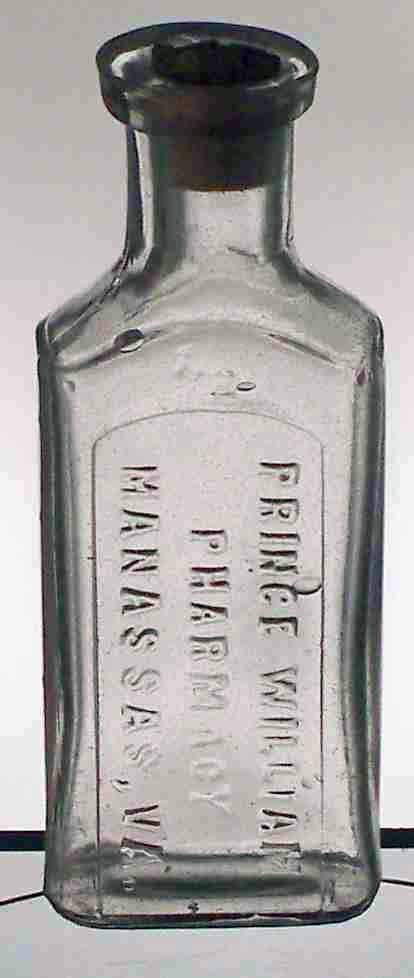 (enlarge)
This is a clear 3" bottle embossed :
horizontal: 1/2
vertical: PRINCE WILLIAM / PHARMACY / MANASSAS, VA

Other Items: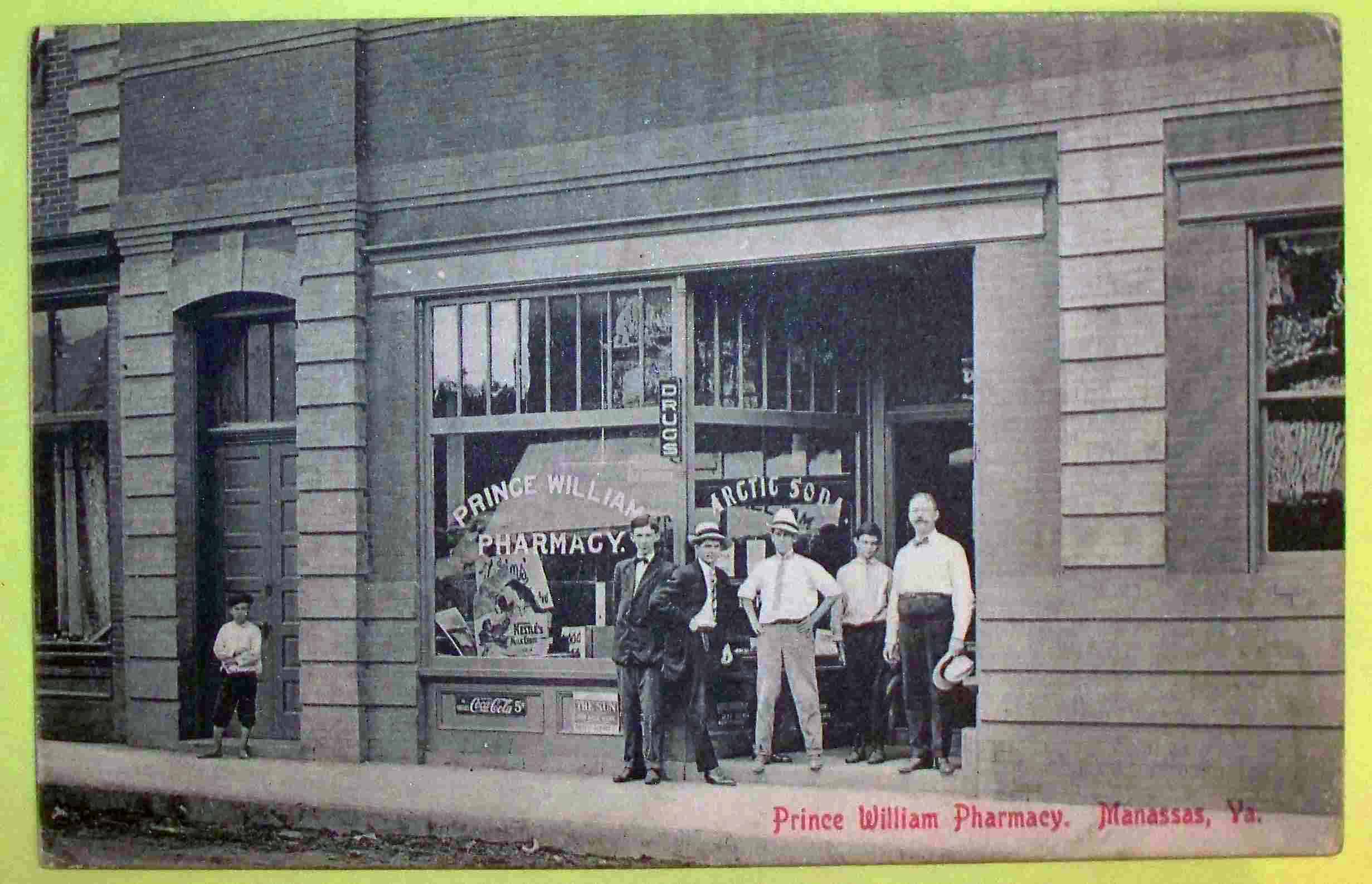 (enlarge)
This postcard, depicting the Prince William Pharmacy, was post-marked 1910. I don't know who any of the people in front of the drug store are.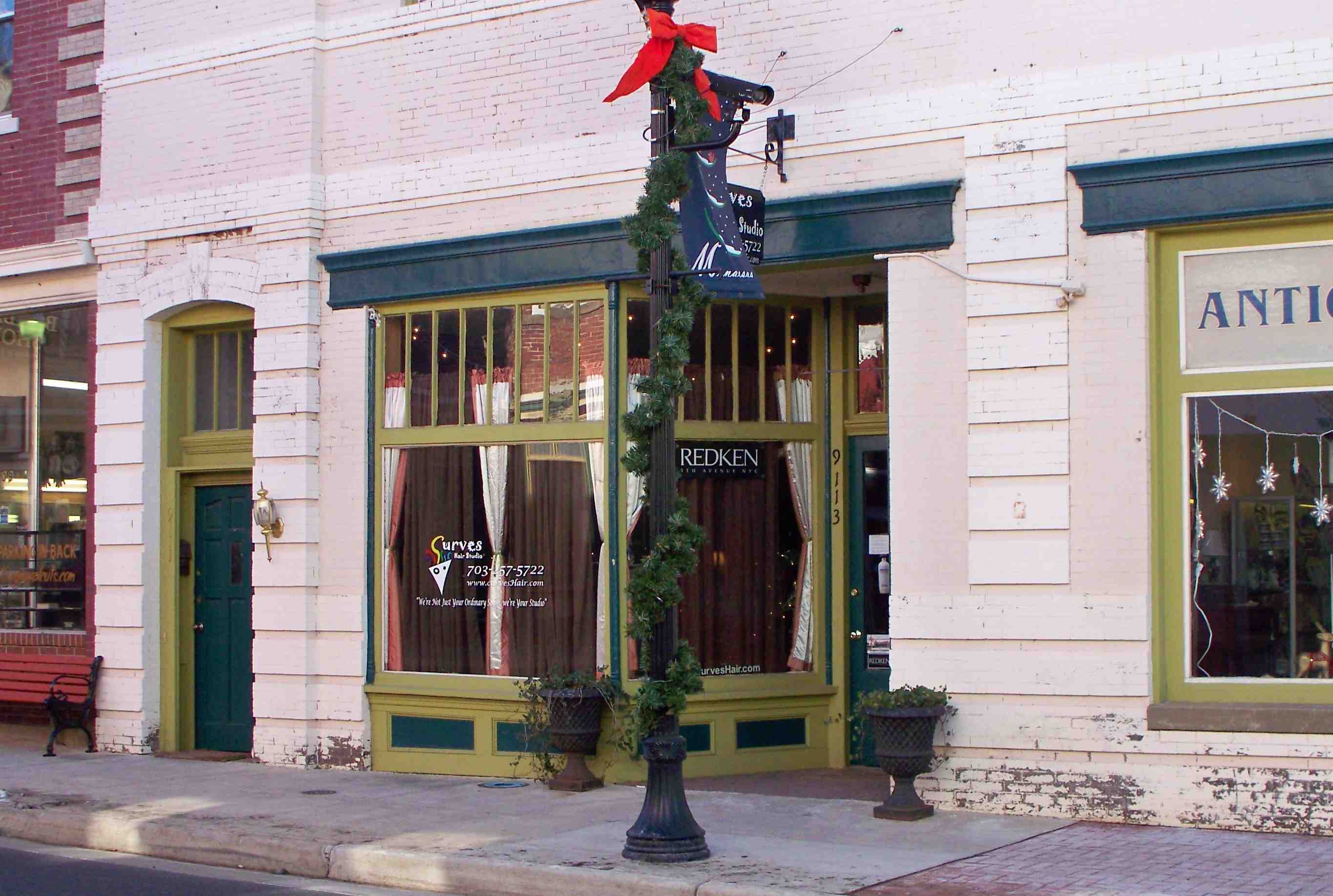 (enlarge)
This photo (taken December 24, 2010) is of the building that housed the Prince William Pharmacy2. Compare it to the photo in the post card above.
The original address was 118 Center Street1, although the numbering has changeds so that today it's 9113 Center Street.




1 "Manassas Virginia 1870-1970 Businesses" by Ronald Ray Turner
2 "Images of America Manassas A Place Of Passages" by Kathleen Mulvaney, p.67






Back to my drugtstore bottle home page.
---
This page last updated on December 29, 2010.