Archer Apothocary



Company Names, addresses, dates:
&nbsp Archer, Norfolk VA
&nbsp Archer & Co Apothocary, cor 29th Street & Wash Avenue, Norfolk VA

Notes:
The name "Archer & Co Apothocary" with the address listed above came from a bottle I saw on ebay.
(more information will be added when I get around to researching this druggist)

Bottles: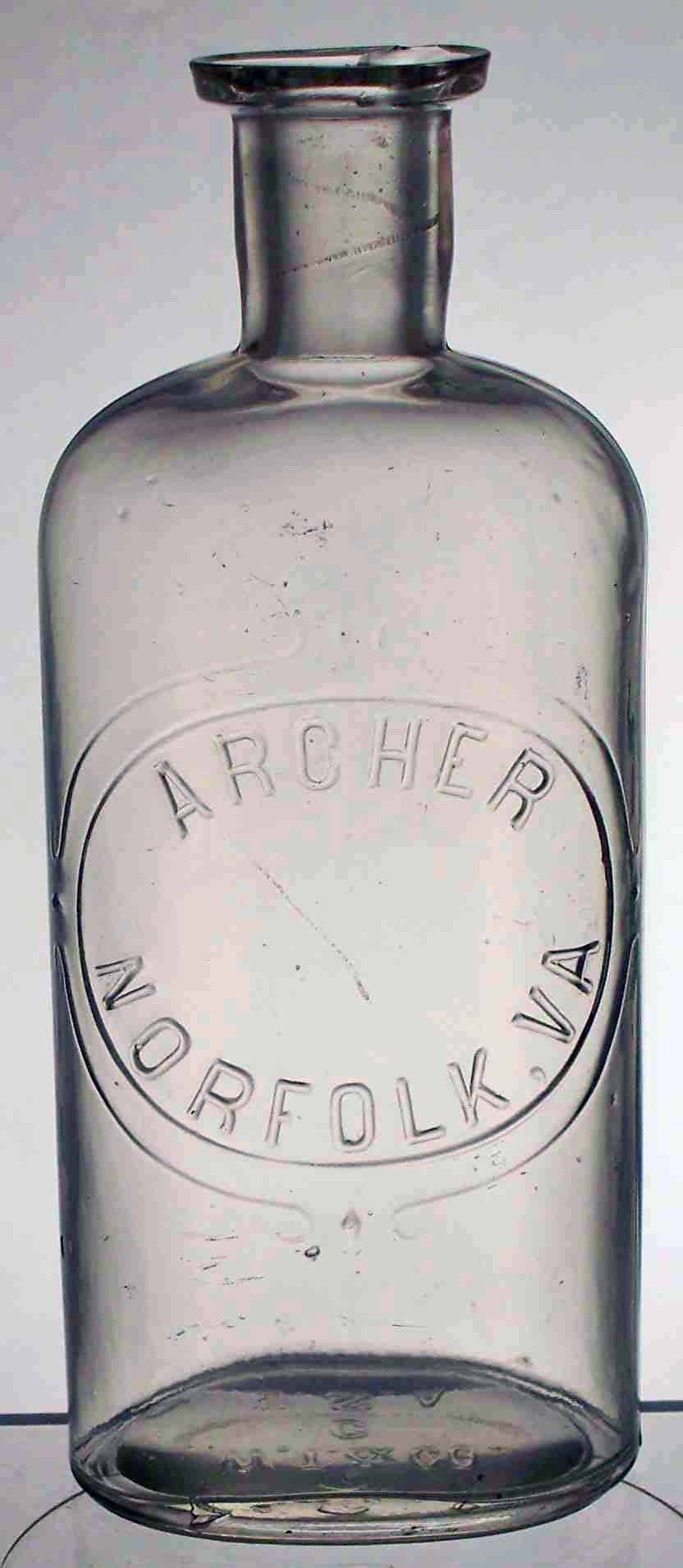 (enlarge)
Clear 6.4" bottle embossed:
fancy oval slugplate: ARCHER / NORFOLK, VA.
base: W.T. & CO. / C / U.S.A.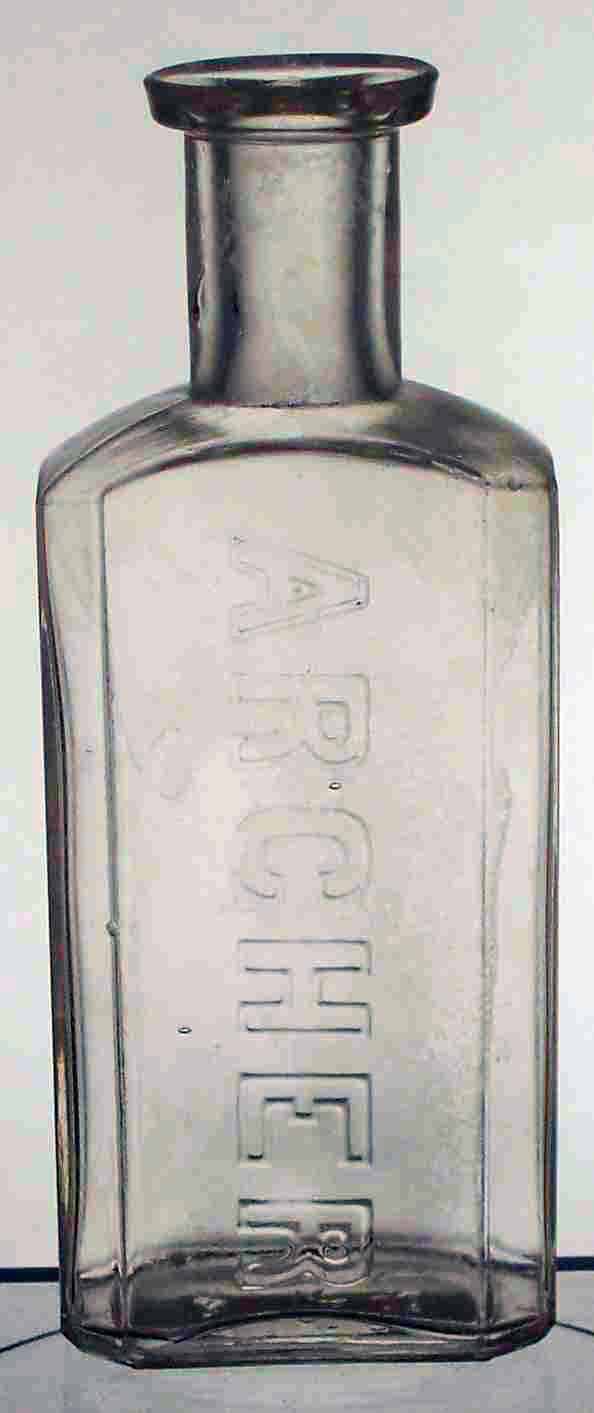 (enlarge)
This bottle does not say Norfolk on it, but I suspect it's from Archer's apothocary in Norfolk. It's a clear 4.6" bottle embossed:
vertical in block letters: ARCHER
base: W.T. & CO. / A / U.S.A.




Back to my drugtstore bottle home page.
---
This page last updated on January 6, 2013.