W. E. Armstrong


Company Names, addresses, dates:
&nbsp W. E. Armstrong , Petersburg VA

Notes:
(more information will be added when I get around to researching this druggist)

Bottles: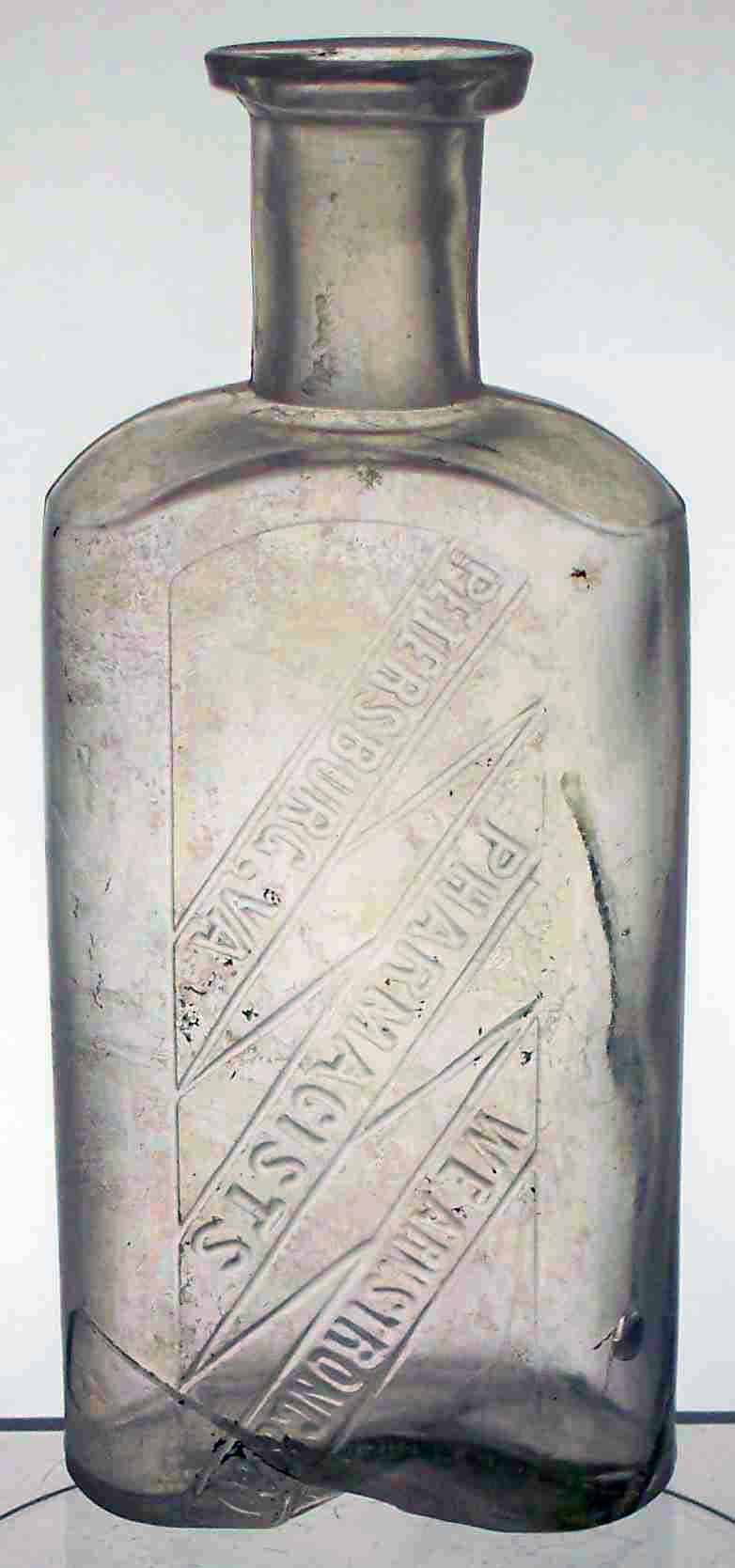 This is a 5.25" clear bottle with upside-down embossing. It's embossed:
upside-down in zig-zag ribbon: W.E. ARMSTRONG & CO / PHARMACISTS / PETERSBURG, VA.
base: PAT JUN 17 88 / (can't read)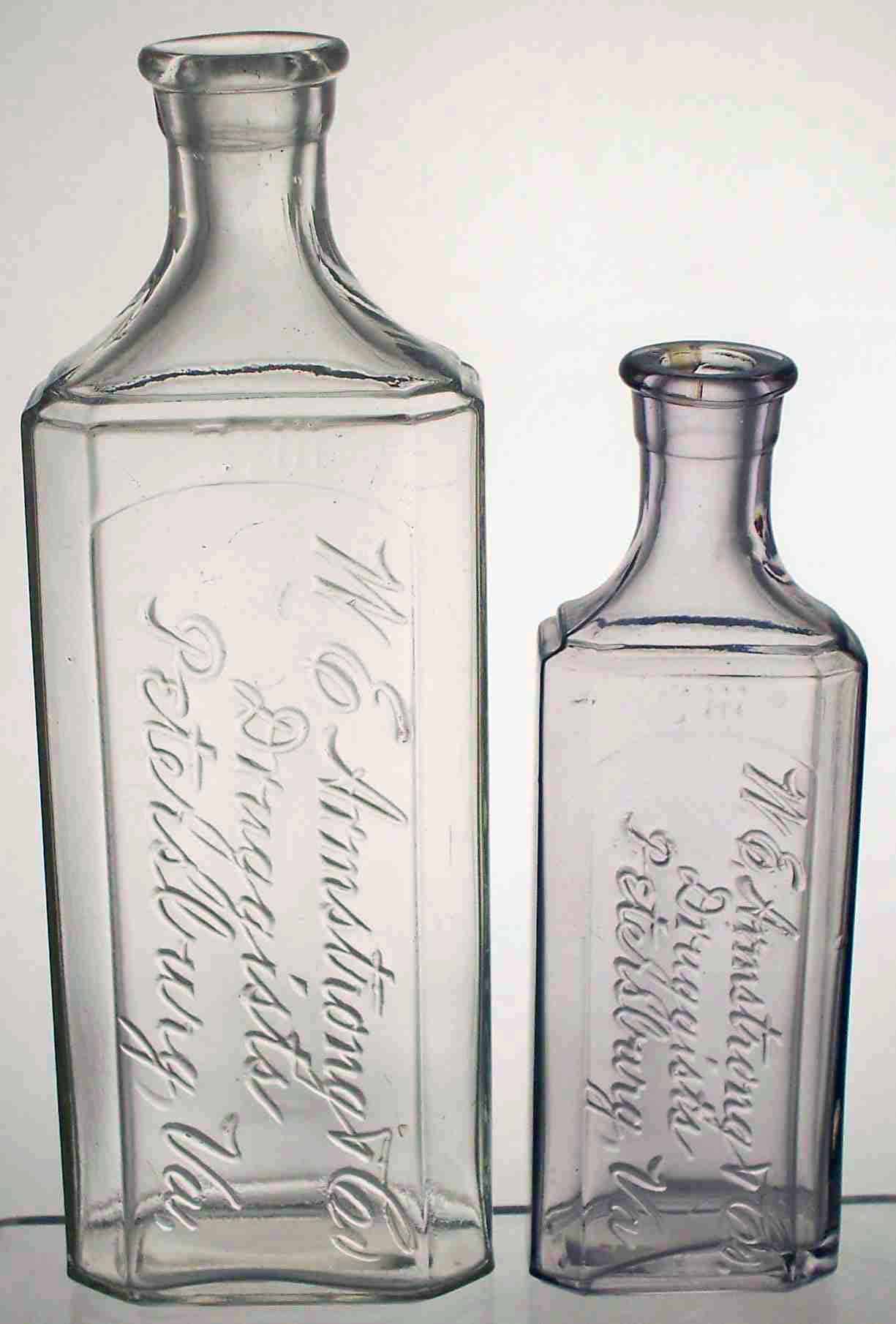 Left is 7.2" tall (8 oz) and right is 5.5" tall (3 oz). They're both clear bottles, embossed:
horizontal (left bottle): 3viii
horizontal (right bottle): 3iii
vertical in script: W.E. Armstrong & Co / Druggists / Petersburg, Va.




Back to my drugtstore bottle home page.
---
This page last updated on March 4, 2014.