E.R. Beckwith


Company Names, addresses, dates:
&nbsp E.R. Beckwith, Petersburg VA
&nbsp E.R. Beckwith & Co, Petersburg VA

Notes:
(more information will be added when I get around to researching this druggist)

Bottles: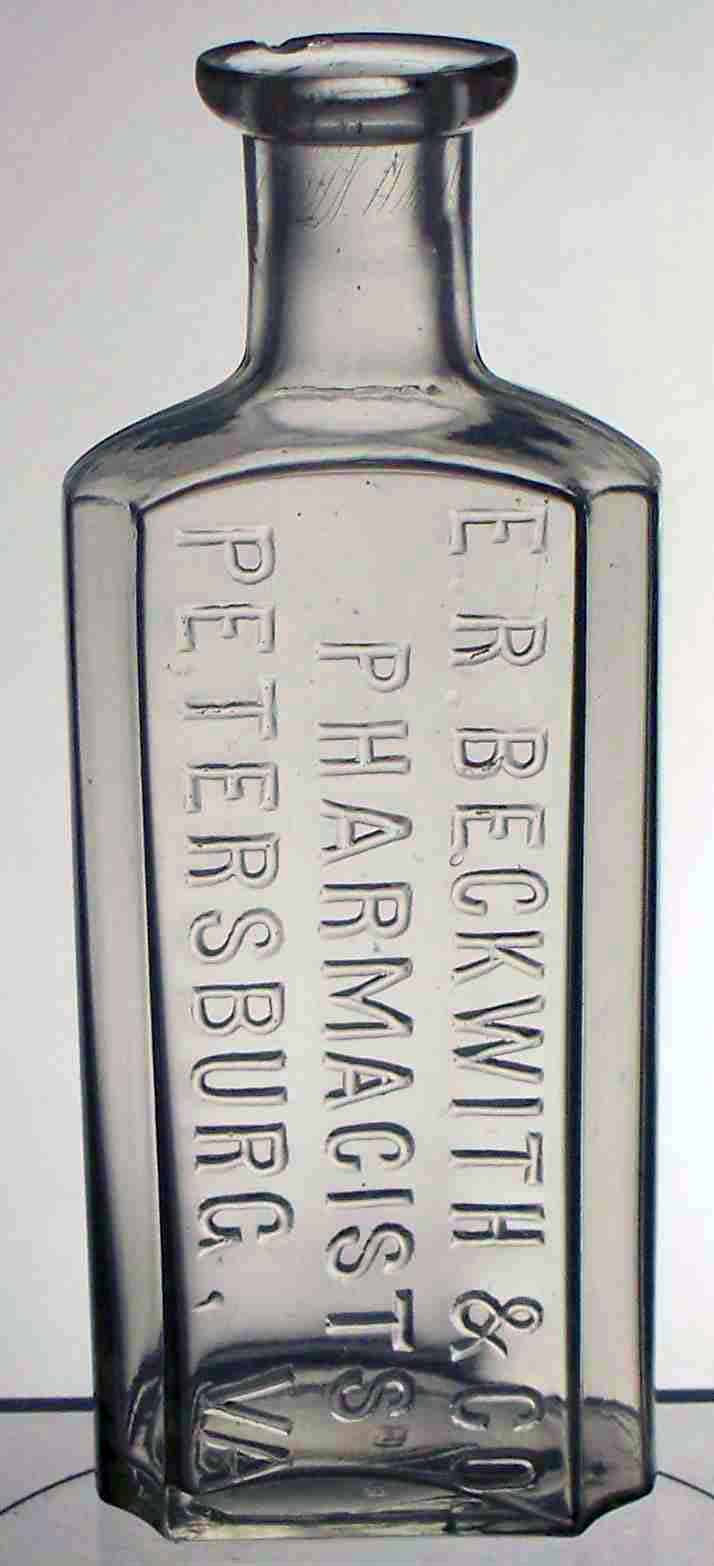 Clear 5.3" bottle embossed:
vertical: E.R. BECKWITH & CO. / PHARMACISTS / PETERSBURG, VA.
base: B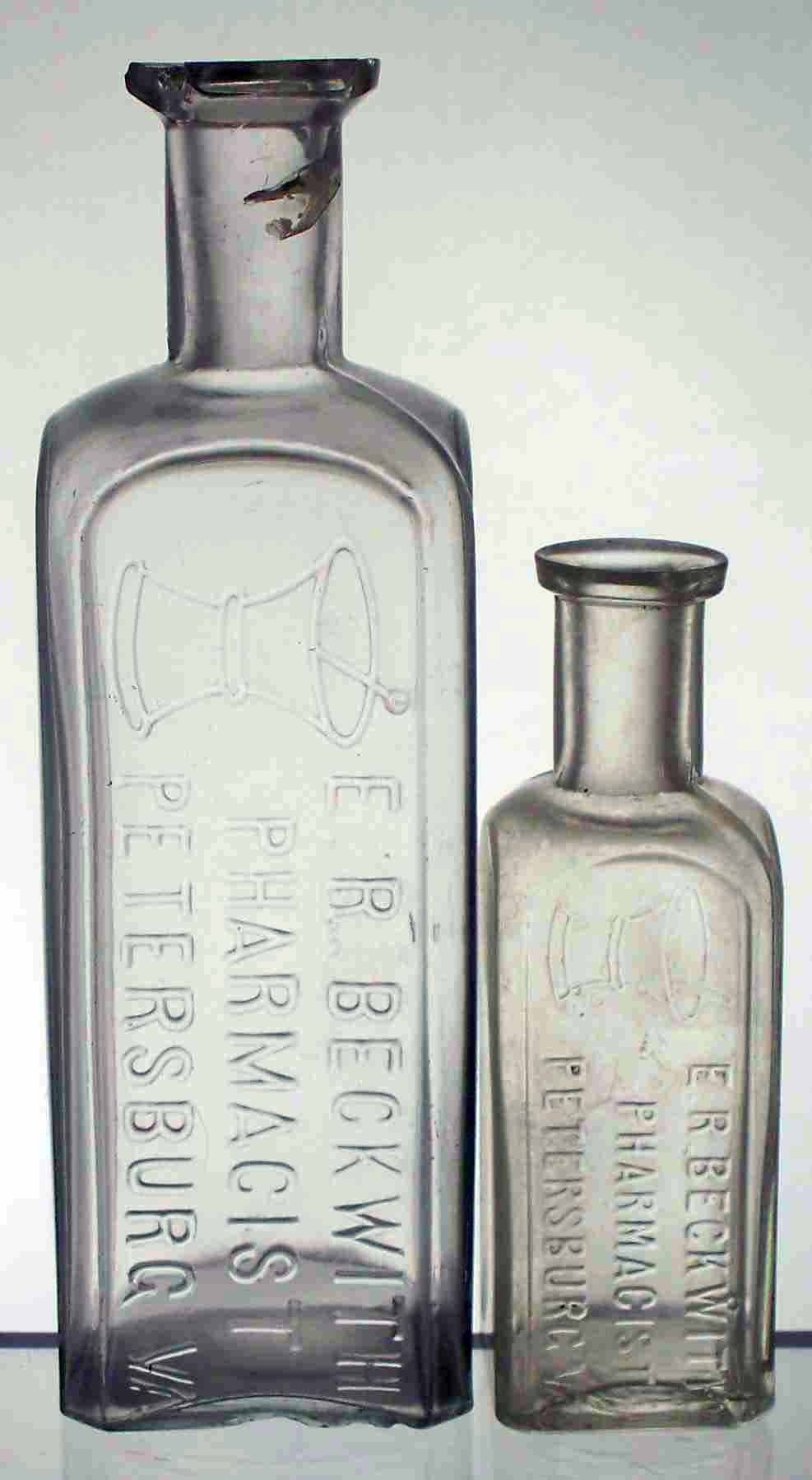 These are clear bottles. Left is 6.25" and right is 4.25" tall. They are both embossed:
vertical: (mortar & pestle) E.R. BECKWITH / PHARMACIST / PETERSBURG VA
The smaller one has something embossed on the base, but all I can make out is a "W".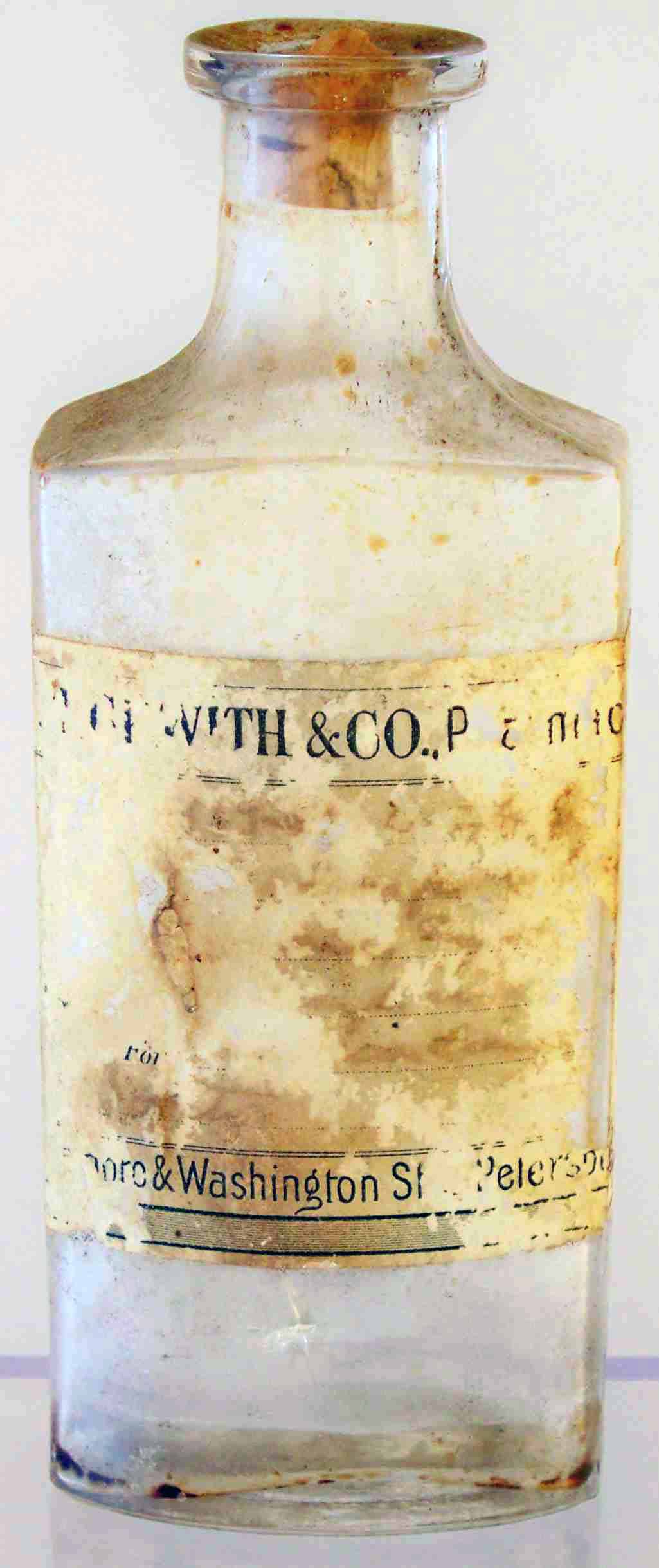 This is a 5.5" clear unembossed bottle with a label. Most of the label is faded, but here's what I beleive it says:
label: E.R. BECKWITH & CO., Pharmacists / (some hand-written stuff) / Sycamore & Washington Sts Petersburg, Va.




Back to my drugtstore bottle home page.
---
This page last updated on August 17, 2014.