Morrison The Drug Man


Company Names, addresses, dates:
&nbsp Morrison The Drug Man, Sycamore & Bank Streets, Petersburg VA
&nbsp Morrison's Pharmacy, 128 Sycamore, Petersburg VA

Notes:
"Morrison The Drug Man" was listed as a place of business in Petersburg VA1.
(I'll add more information when I get around to researching this druggist)

Bottles: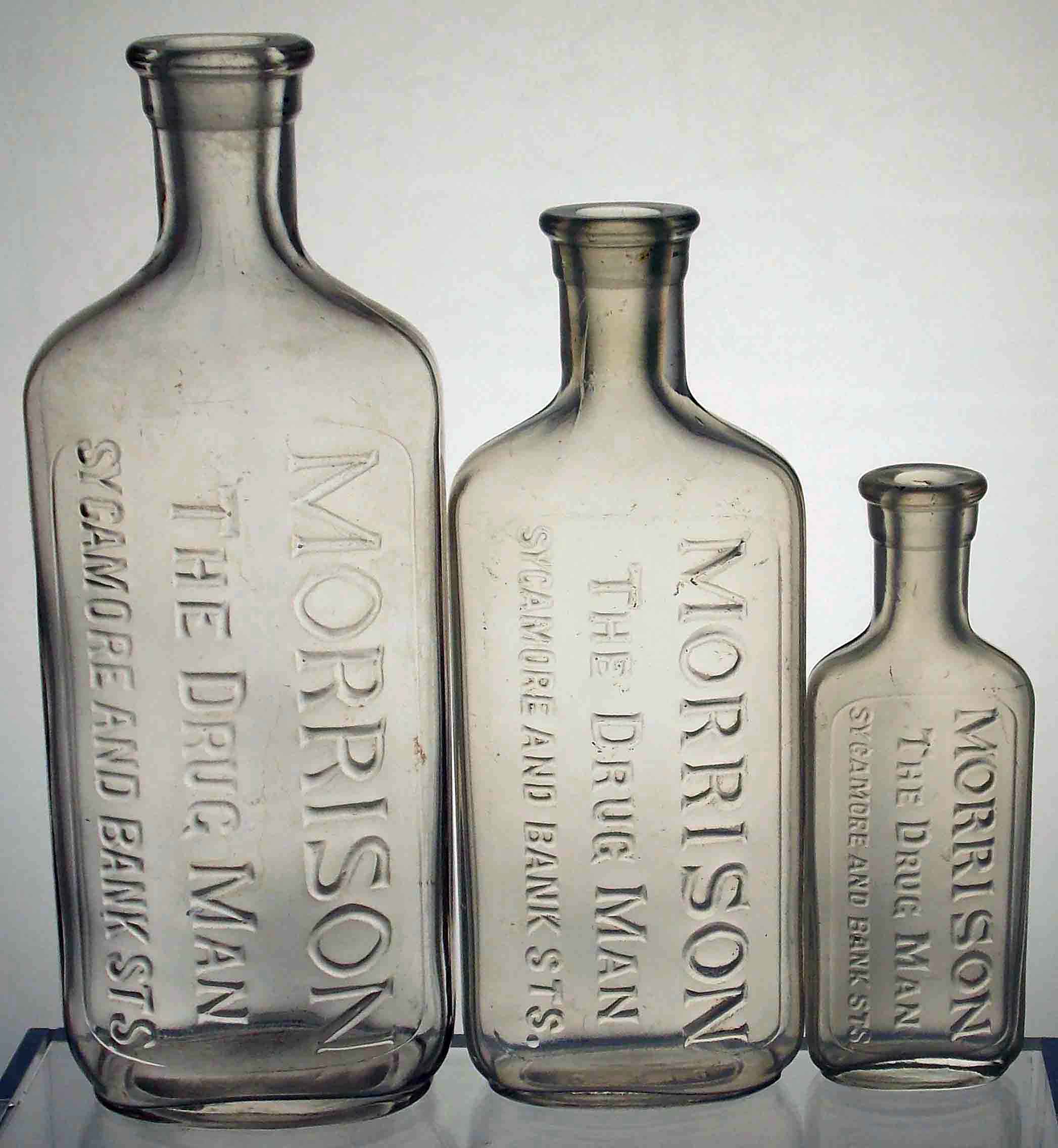 These are clear bottles; left is 7.0", middle is 5.8" and right is 4.2" tall. They're all embossed:
vertical: MORRISON / THE DRUG MAN / SYCAMORE AND BANK STS.
base (left & center bottles only): 2 / C.L.G.CO.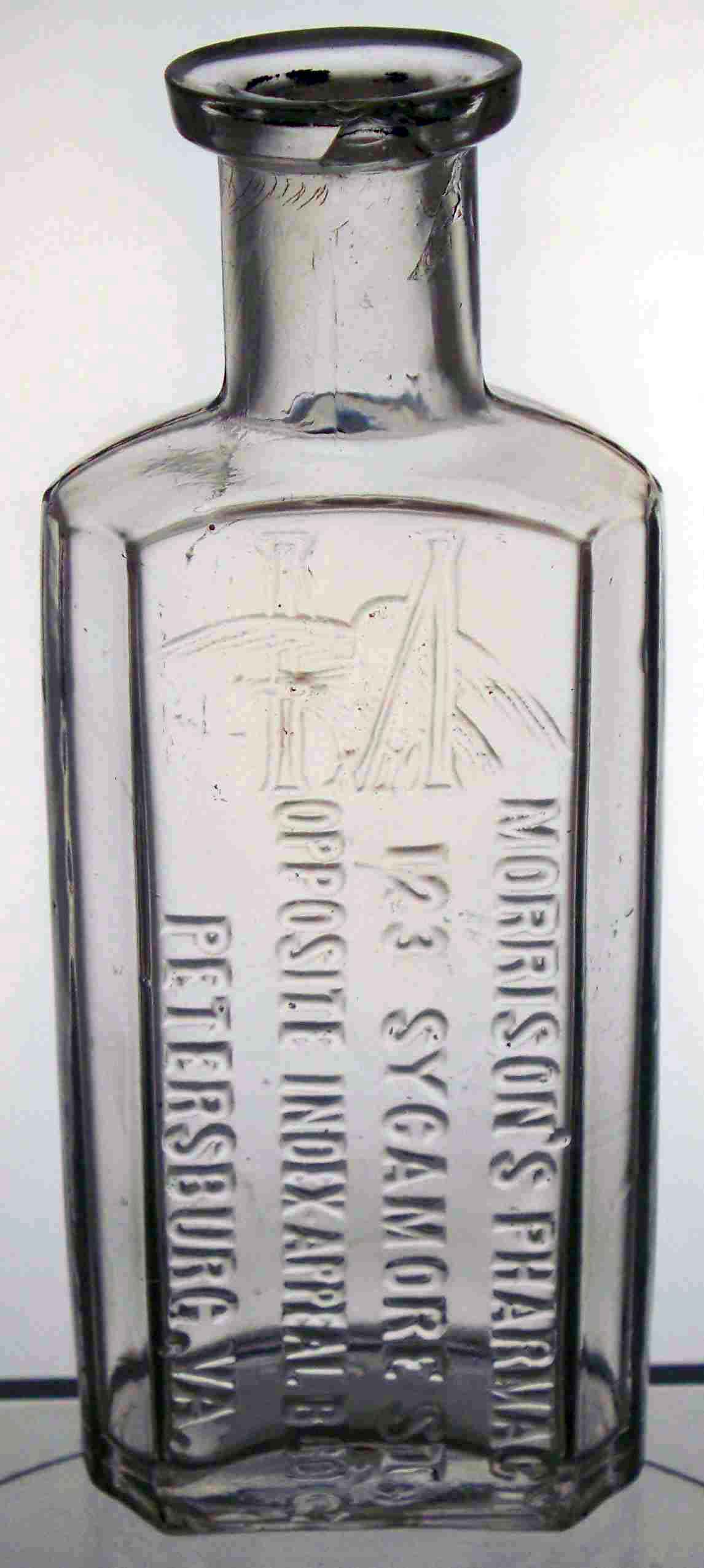 This is a clear 4.5" bottle embossed:
horizontal at top: (the letter "M" with an eagle)
vertical: MORRISON'S PHARMACY / 123 SYCAMORE ST. / OPPOSITE INDEX APPEAL BLDG / PETERSBURG, VA.
base: PAT JUN 17 88 / S.B.

Other Items: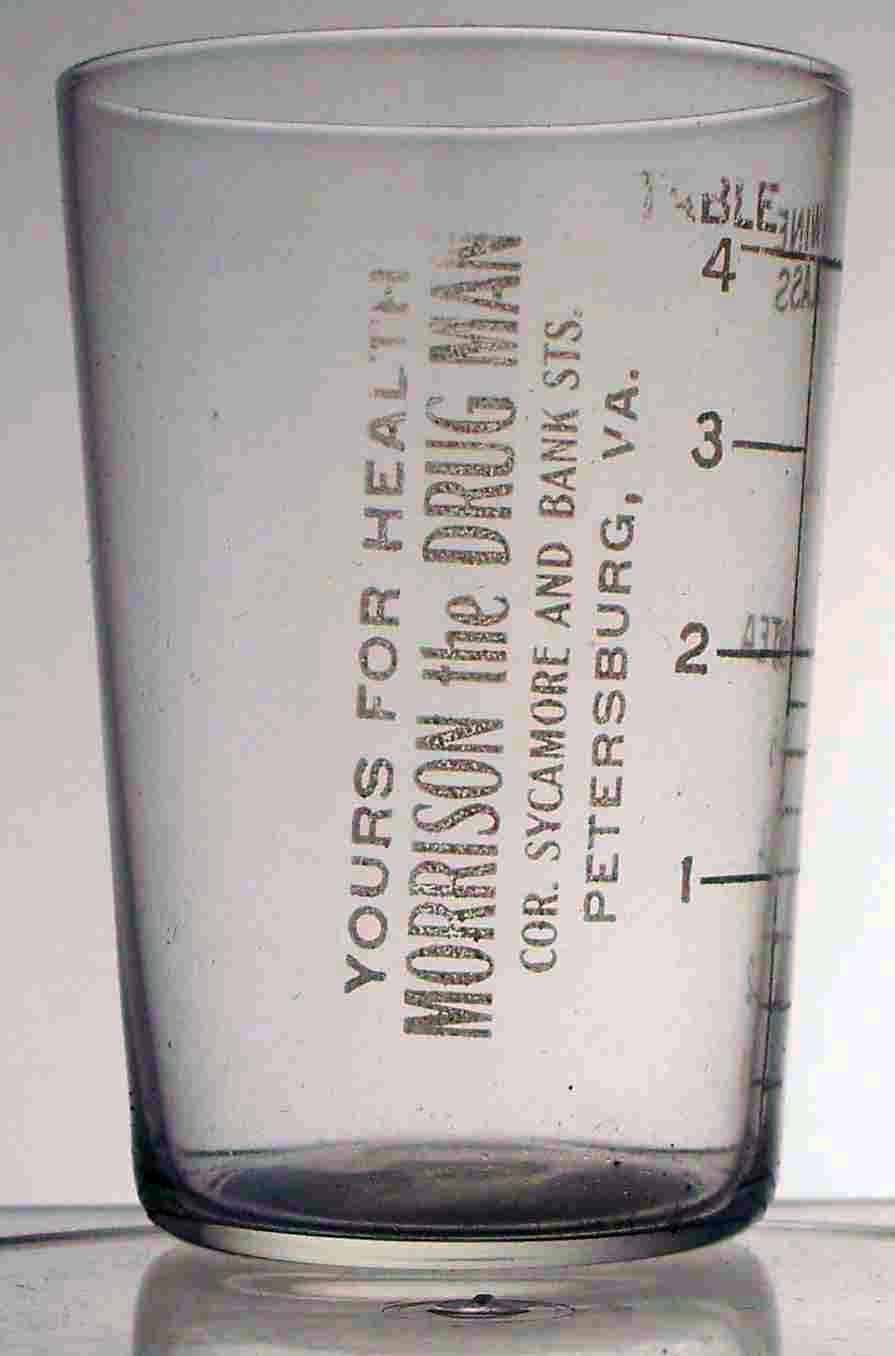 This is a dose cup. The white markings appear to be painted vs. etched. The markings say:
vertical: YOURS FOR HEALTH / MORRISON the DRUG MAN / COR SYCAMORE AND BANK STS. / PETERSBURG, VA.
horizontal: (gradation marks for table spoons & tea spoons)





1 Book: "Brotherhood of Railroad Trainmen", volume XXII, 1905 p.622






Back to my drugtstore bottle home page.
---
This page last updated on Sept 13, 2014.