Portsmouth Pharmacy / Dews & Maupin


Company Names, addresses, dates:3,4
&nbsp Portsmouth Pharmacy, Dews & Maupin, SW Corner High & Middle Sts., Portsmouth VA
&nbsp J.N. Dews & Co, 201 Effingham St., Portsmouth VA (1910-c.1915)
&nbsp Dews Drug Store, 601 High St., Portsmouth VA (c.1916-19??)

Notes:
Julius N. Dews passed his exam and became a regular druggist in 18921.
An article in the 1902 issue of Scientific American magazine said that J.N. Dews had invented a pill-making machine designed to cut a roll of material into the desired number of sections to provide the desired number of pills.
(more information will be added when I get around to researching these druggists)

Bottles: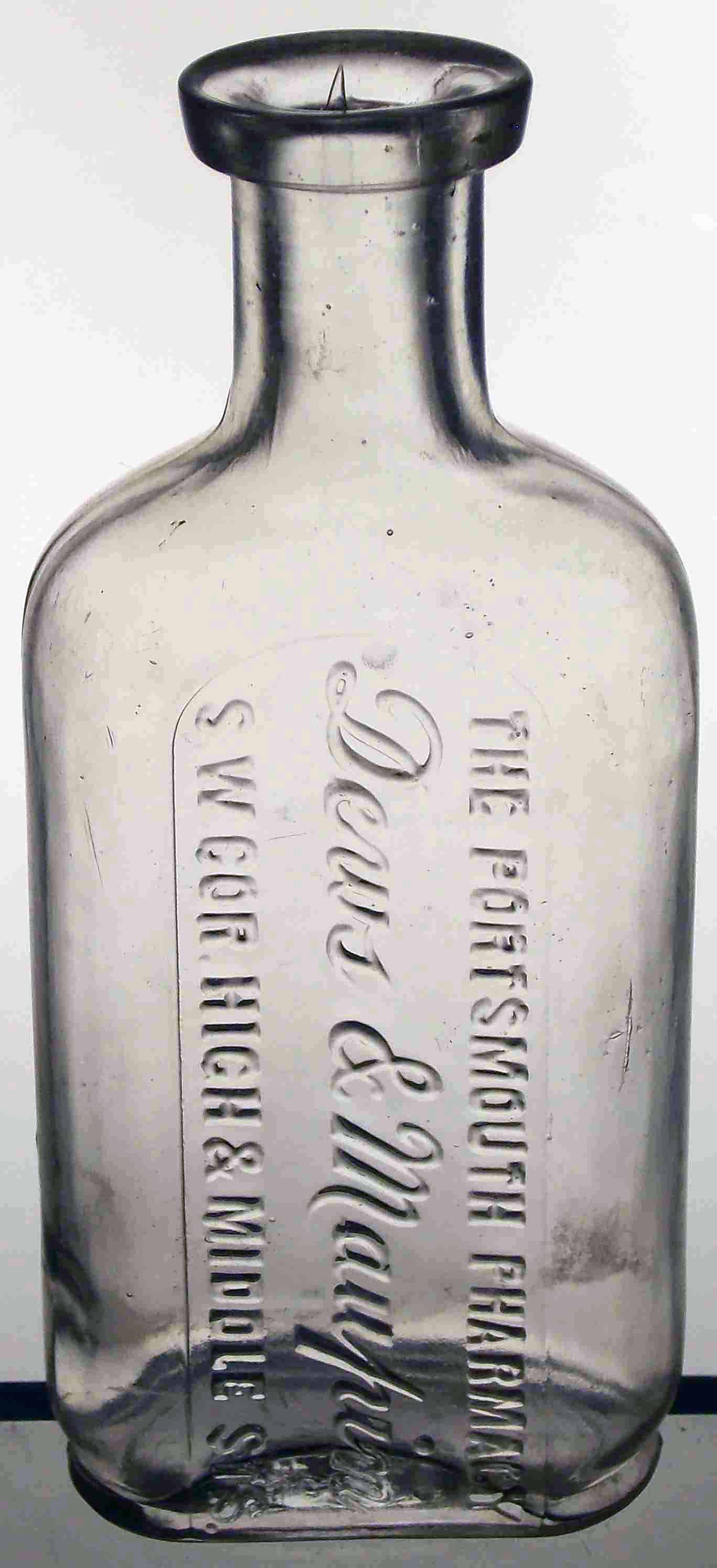 This is a clear 4.25" bottle embossed:
horizontal: THE PORTSMOUTH PHARMACY / Dews & Maupin / S.W. COR. HIGH AND MAIN STS.
base: W T & CO / C / U.S.A.




1 Virginian-Pilot (Norfolk VA) newspaper, March 20 1892, page 5
2 Scientific American magazine, volume 87 Number 06 (August 1902)
3 The Pharmacuetical Era, March 1910 page 280
4 Various Virginia directories, 1916-1921






Back to my drugtstore bottle home page.
---
This page last updated on August 27, 2017.