L.T. Marston


Company Names, addresses, dates:1
&nbsp Leonard T. Marston, 423 S Pine St., Richmond VA (1898-1899)
&nbsp Leonard T. Marston, 433 S Pine St., Richmond VA (1900-1908)

Notes:
Leonard Temple Marston was born May 31, 1869, and died Jun 25, 19552.
Marston was a clerk for the Bodeker Brothers drug store in the early 1890's. By 1897 he had started his own drug store at 433 S. Pine Street. I didn't see any evidence in the Richmond Directories that he was at 423 Pine Street as Vernon Grant's book suggests. I don't know what became of his drug store at 433 Pine, but in later years he went back to being a clerk for other drug stores again3.

Bottles: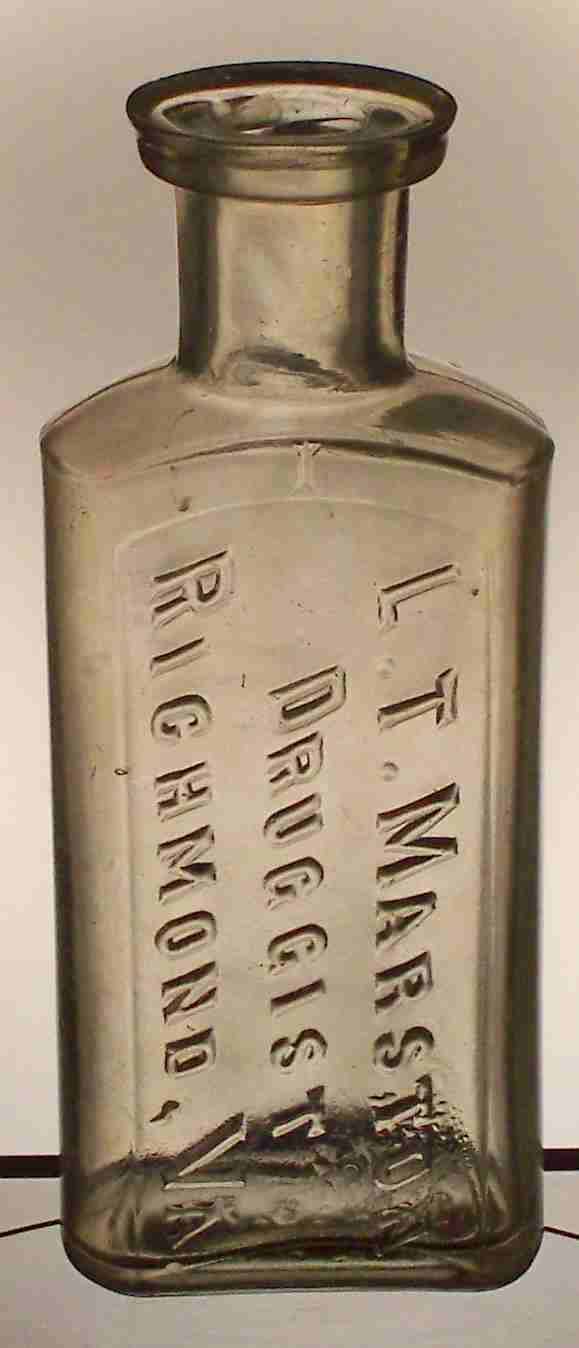 Clear 3.5" bottle embossed:
vertical: L. T. MARSTON / DRUGGIST / RICHMOND, VA.
base: B.R.G. Co.




1 Book: "Bottled in Richmond 1811-1930", by Vernon Grant
2 Virginia Death certificate for Leonard T. Marston
3 Richmond City Directories, various years






Back to my drugtstore bottle home page.
---
This page last updated on January 16, 2016.