Virgil R. May & Bro


Company Names, addresses, dates:1
&nbsp Virgil R. May, 435 Brook Ave., Richmond VA (1914-1930)
&nbsp Virgil R. May & Bro, Brook Ave & Clay St.

Notes:
Virgil R. May was president of the VA Pharmacists Association in 19392.
The bottle below does not say Richmond on it, but the address seems to match the one listed in the Richmond bottle book1, which is based on Richmond City directories.

Here is some information I got from the grandson of Virgil R. May:
&nbsp &nbsp Virgil R. May's brother was named James. They were located at Brook & Clay Street until they split up, and Virgil moved to 17th Street at the Scotts drug store location. Virgil attended pharmacy school at the Medical College of Virginia (MCV) School of Pharmacy. In the 1950s, Virgil's son Philip took over the pharmacy. Philip had returned from the Korean war, retired from the military as a Colonel, then attended the MVC School of Pharmacy.3


Bottles: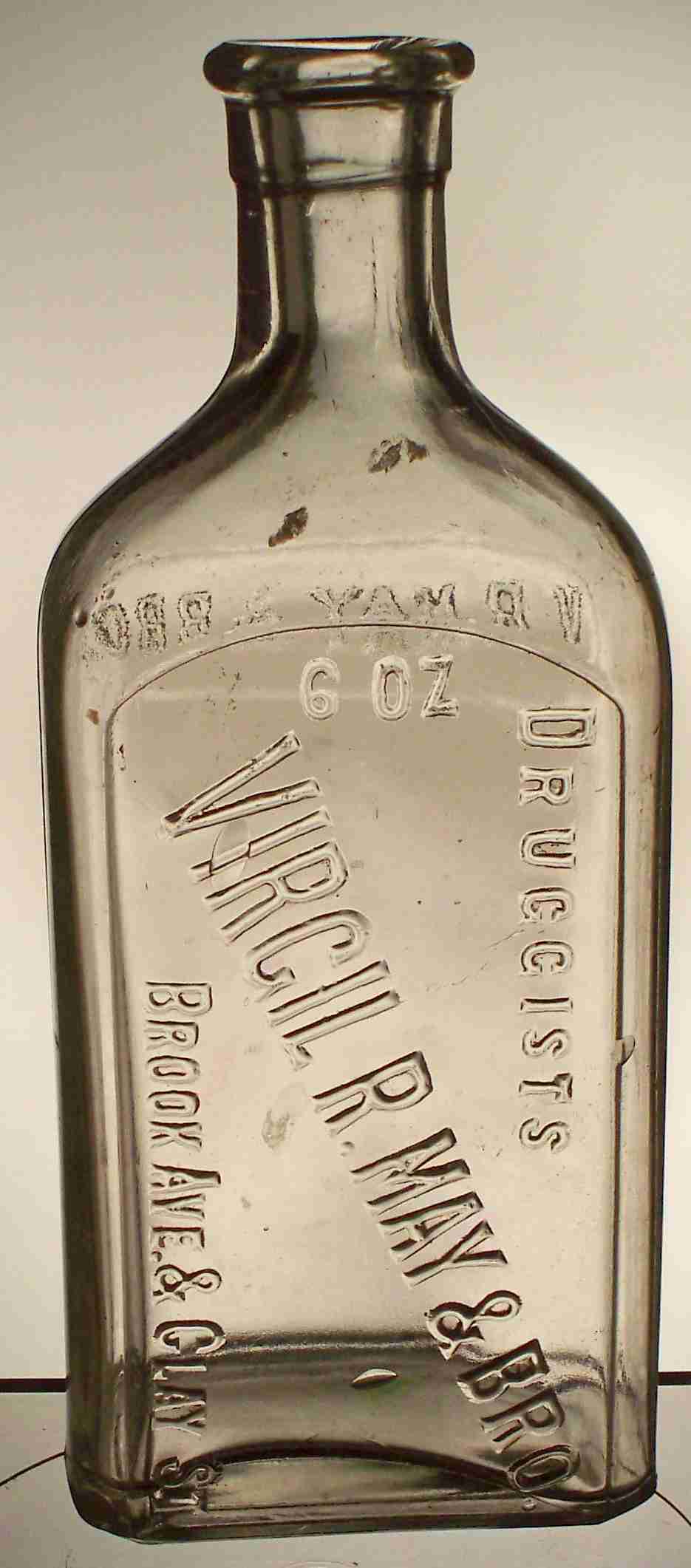 Clear 5.8" bottle embossed:
horizontal: 6 OZ.
vertical: DRUGGISTS / VIRGIL R. MAY & BRO. / BROOK AVE & CLAY ST.
horizontal, rear in oval: V.R. MAY & BRO.




1 Book: "Bottled in Richmond 1811-1930", by Vernon Grant
2 This web site: www.virginiapharmacists.org lists presidents of the VA Pharmacy Association
3 eMail from grandson of Virgil R. May






Back to my drugtstore bottle home page.
---
This page last updated on Apr 3, 2016.