Charles Turner


Company Names, addresses, dates:1
&nbsp Chas. S. Turner, 300 E Main St., Richmond VA (1913-1916)
&nbsp Charles S. Turner, 2349 W Broad St. cor. Davis Ave., Richmond VA

Notes:
(more information will be added when I get around to researching this druggist)

Bottles:


Clear 4.5" bottle embossed:
vertical: PHARMACIST / Chas. S. Turner / THIRD & MAIN STS. / RICHMOND, VA.
base: WTCO / C / USA
The middle initial doesn't look like an "S" to me, but that seems to match the name in the Richmond bottle book1.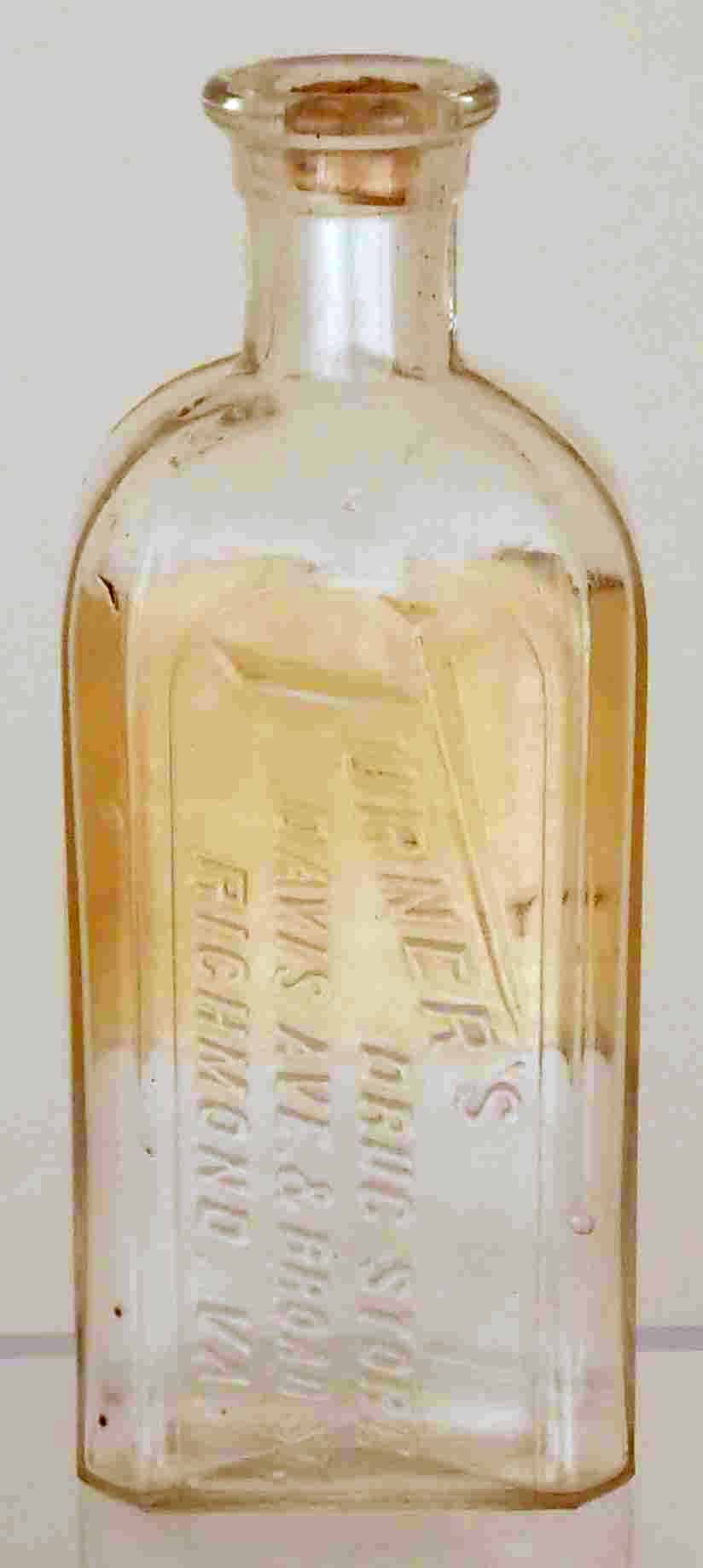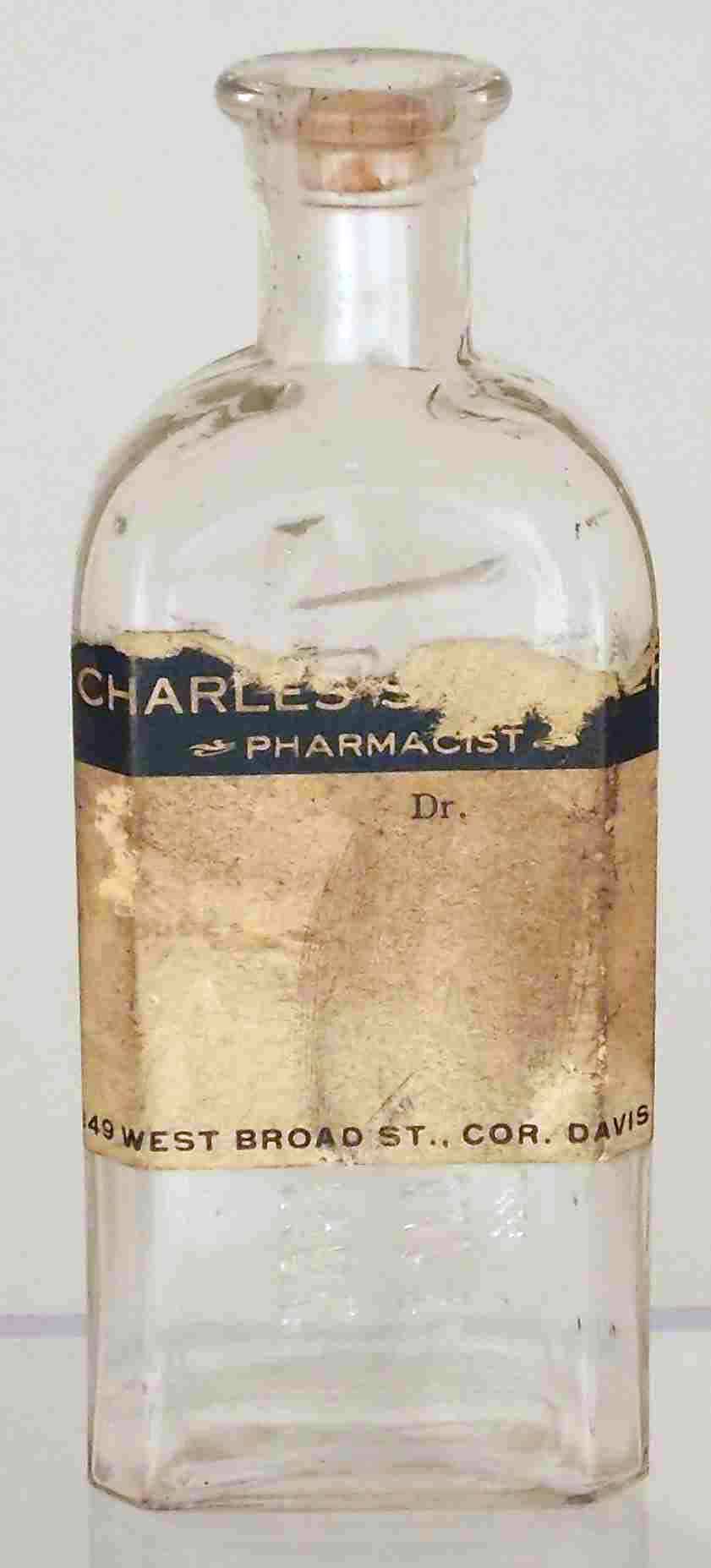 Clear 5.25" bottle with a partial label, embossed:
embossed vertically: TURNER'S / DRUG STORE / DAVIS AVE & BROAD ST. / RICHMOND, VA.
embossed on base: (too feint to make out)
label: CHARLES S. TURNER / PHARMACIST / ... / 2349 WEST BROAD STREET., COR. DAVIS AVE.
The address on this label is not listed in the Richmond bottle book1, so maybe it's from after 1930.



1 Book: "Bottled in Richmond 1811-1930", by Vernon Grant






Back to my drugtstore bottle home page.
---
This page last updated on April 13, 2013.