Roanoke Pharmacy - Fox & Christian


Company Names, addresses, dates:
&nbsp Roanoke Pharmacy - Fox & Christian, Roanoke VA
&nbsp Charles D. Fox, Roanoke VA

Notes:
(more information will be added when I get around to researching this druggist)

Bottles:


Clear 4.0" bottle embossed:
vertical: ROANOKE PHARMACY / FOX & CHRISTIAN / PROPRIETORS
base: WT&CO / C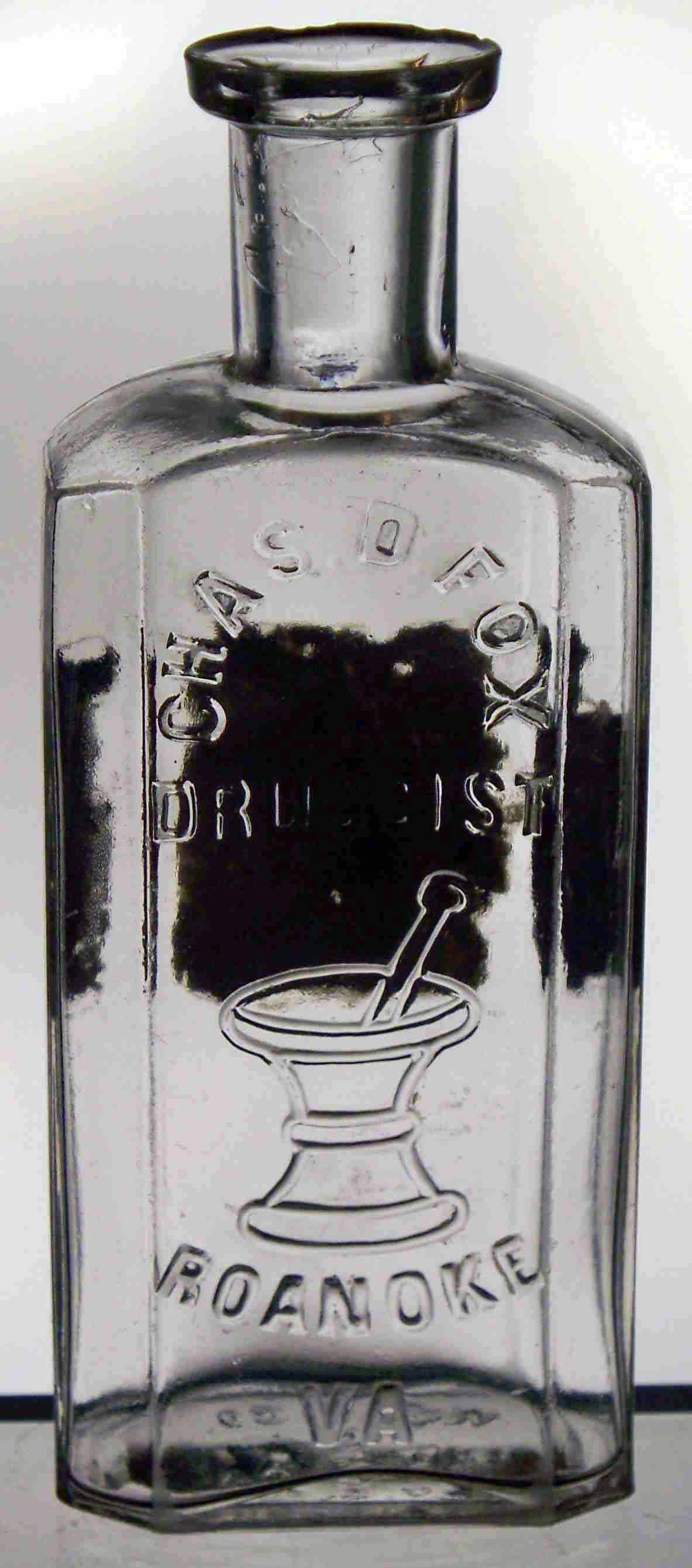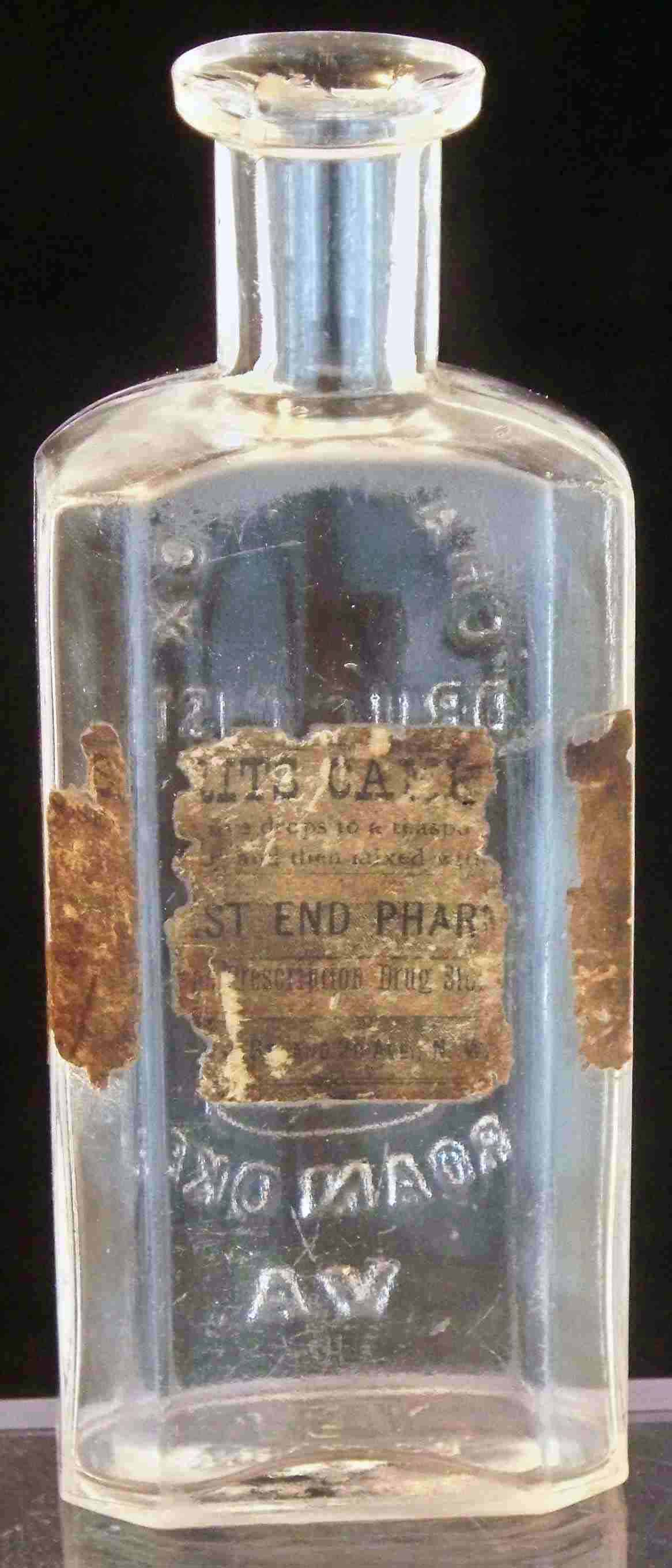 Clear 5.0" bottle with a partial label, embossed:
vertical: CHAS. D. FOX / DRUGGIST / (mortar & pestle) / ROANOKE / VA.
base: WT&CO / C / USA
The label on the back seems to be from a different company. Here's what I can make out on the label:
label: ..ST END PHARMACY ... Prescription Drug Store ... ST and 2D Ave NW ...
'2nd Ave NW' got renamed to 'Center Street' circa 1931. I found evidence that there was a 'West End Pharmacy' in Roanoke, but I don't know if it was connected to Charles Fox.




Back to my drugtstore bottle home page.
---
This page last updated on January 23, 2016.