Dr. Charles B. Turner


Company Names, addresses, dates:
&nbsp Dr. Charles B. Turner, Snickersville VA

Notes:
Charles B. Turner was born Jan 18, 1858 and died Nov 18, 19141. He lived in Clayton Hall (which is shown in a photograph below), and his office was across the street2.
The Washington and Old Dominion railroad was extended to Snickersville in 1900. To market the area as a mountain resort, the station there was named "Bluemont Station". Later that year, the town name was changed from Snickersville to Bluemont3.
I've heard that a version of the bottle below exists with the name "Bluemont" instead of "Snickersville", but I've neve seen one.

Bottles: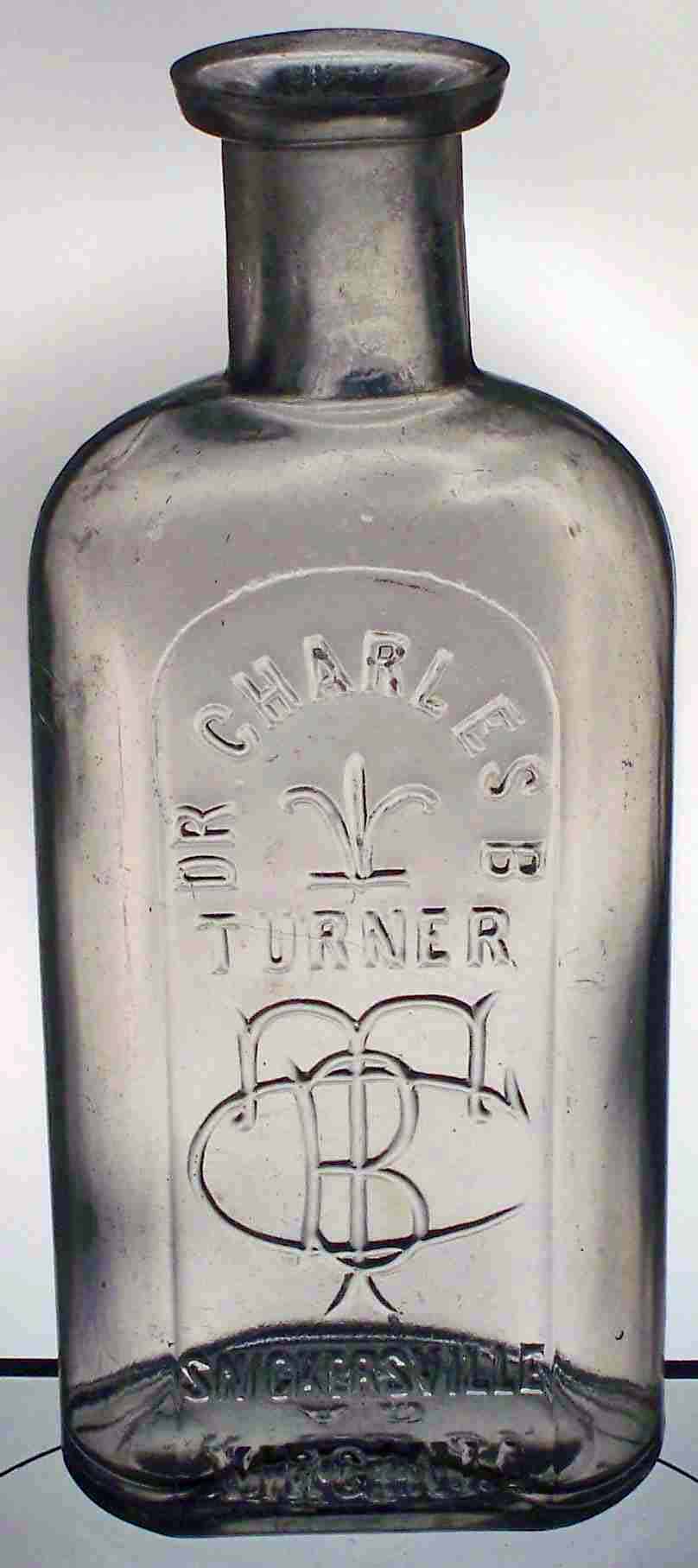 Clear 5.2" bottle embossed:
horizontal: DR. CHARLES B. / TURNER / (CBT monogram) / SNICKERSVILLE / VIRGINIA
base: W.T.&CO. / AD / U.S.A.

Other items: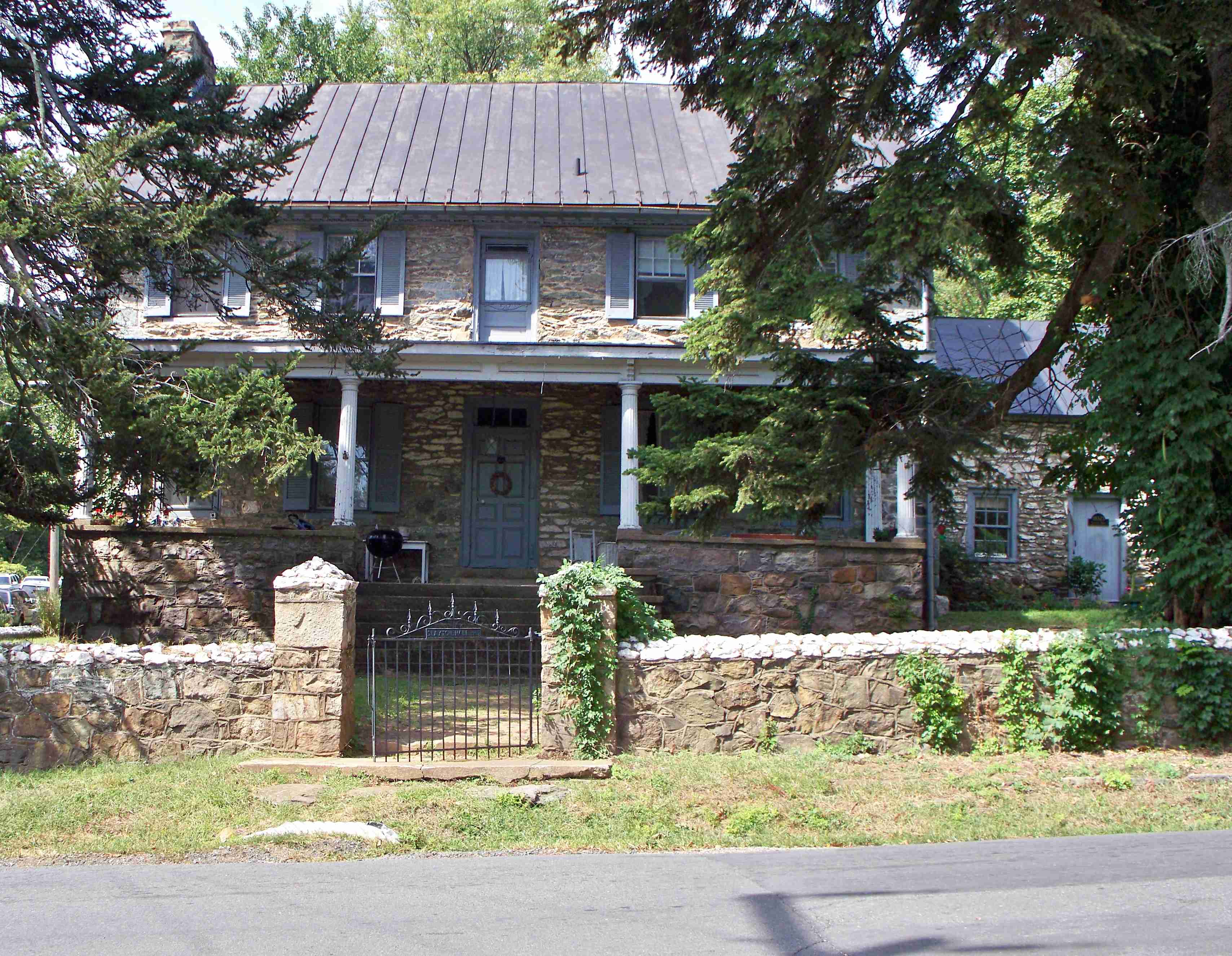 This house, known today as "Clayton Hall", was once the home of Dr. Charles Turner. His office was across the road from this house.2



1 Anderson Family tree information on Ancestry.com
2 Book: From Snickersville to Bluemont by Jean Herron Smith, page 77
3 Wayside sign in Bluemont VA, on Railroad street by the restored grainery






Back to my drugtstore bottle home page.
---
This page last updated on September 21, 2016.