Kneisley's Drugstore


Company Names, addresses, dates:
&nbsp Kneisley's Drugstore, Strasburg VA

Notes:
A NARD journal entry from 1922 said:
Messrs. Vaugh and Wood purchased the Kneisley Drug Store in Strasburg, Va. Both men were graduates of the Richmond Medical College. The Kneisley Drug Store had been in existence for 35 years when the late N.B.Schmitt and C.L. Kneisley formed a partnership.1
I suspect that "Vaugh" was a misprint, and should have been "Vaughan", but the above information indicates Kneisley's drugstore operated from 1887-1922. One of the postcards below indicates it may have eventually become a "Peoples drug store".
A postcard shown below says that Kneisley's first name was Charlie.
(more information will be added when I get around to researching this druggist)

Bottles: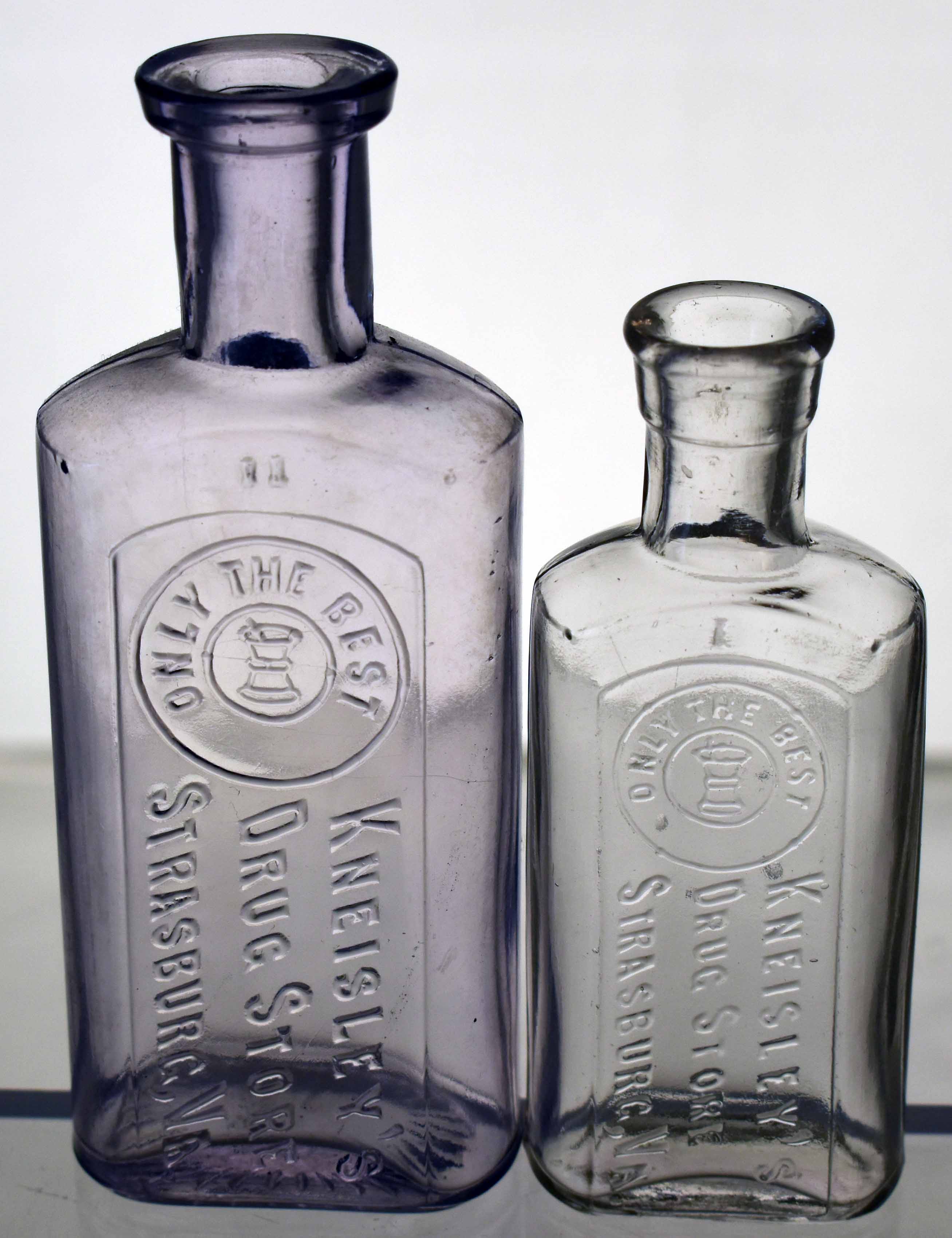 Clear 4.5" bottle embossed:
horizontal: ONLY THE BEST (in circle with mortar & pestle)
vertical: KNEISLEY'S / DRUG STORE / STRASBURG, VA.

Other Stuff: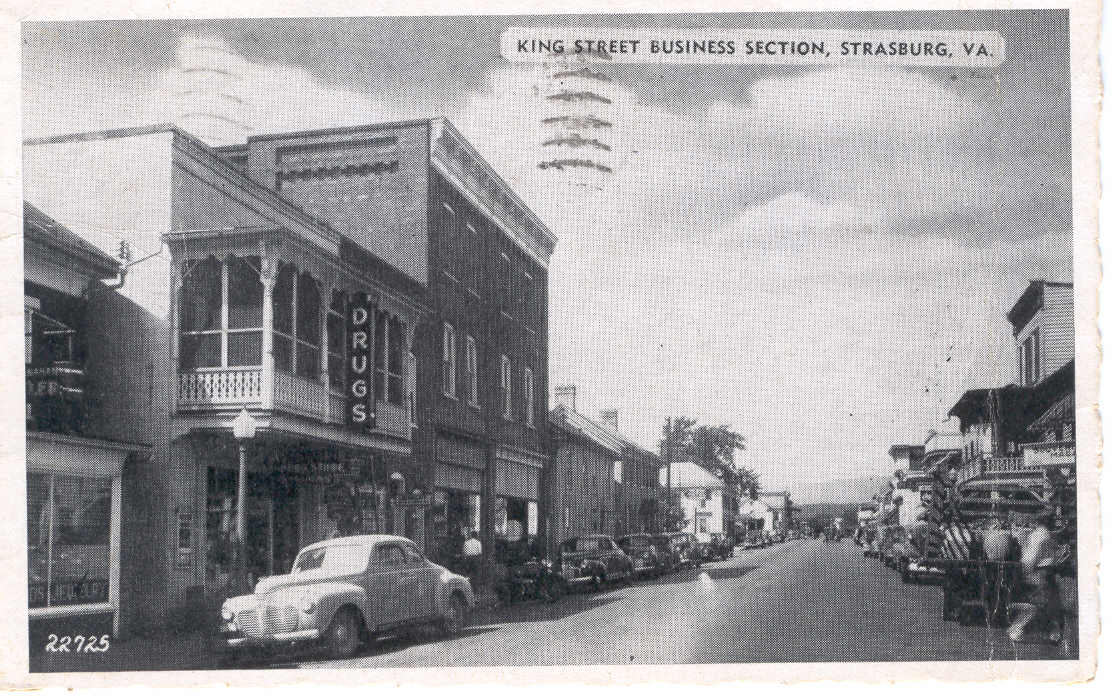 This postcard depicts the building that used to be Kneisley's drug store at 148 East King Street (route 11). On the back, it says that it is:
"PEOPLES DRUG STORE, S. G. GOOD PROPRIETOR (ON LEFT SIDE OF STREET) REGISTERED PHARMACY".
I suspect that it was Kneisley's first, then later became Vaughns, and finally Peoples. Card is postmarked 1944.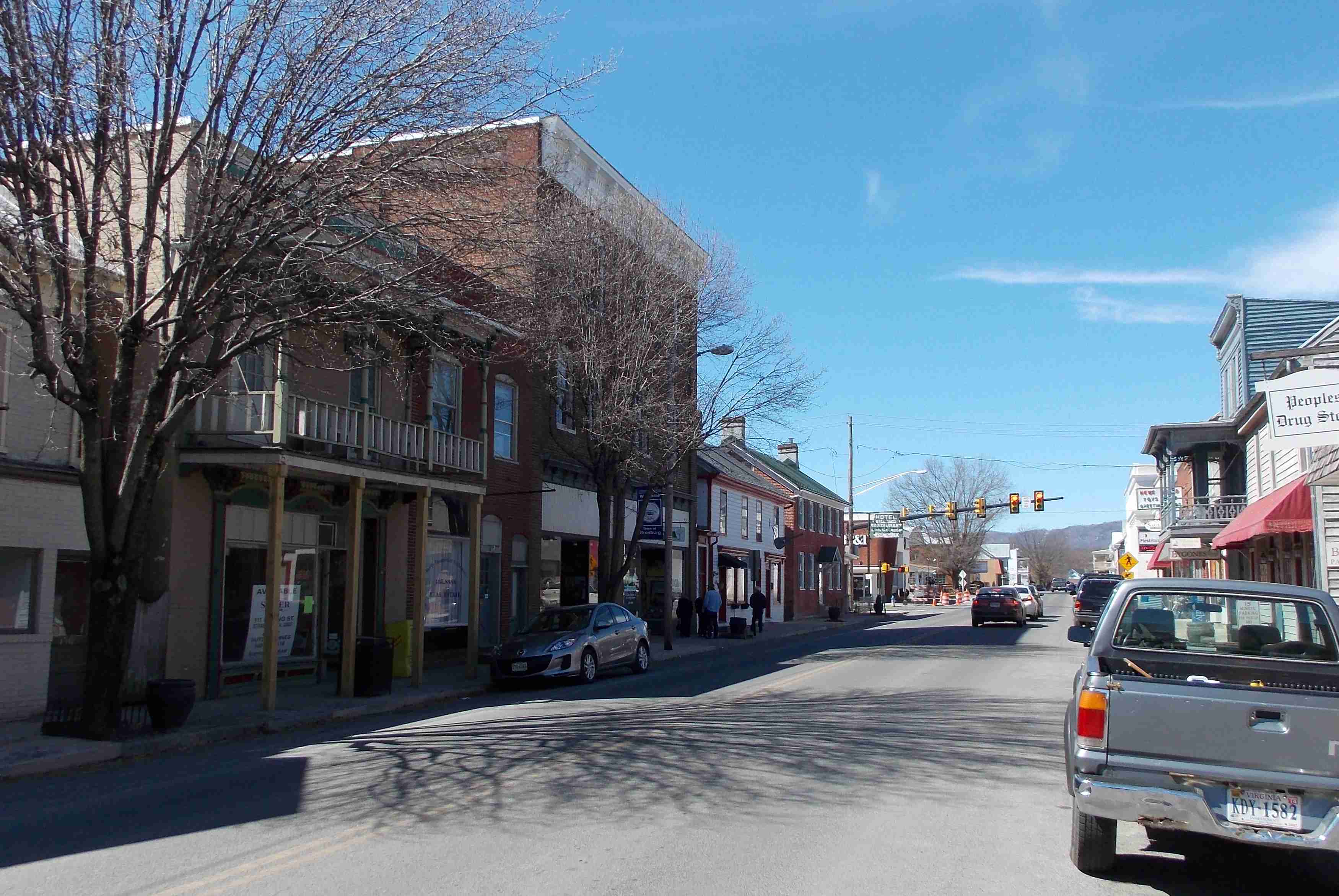 This photo was taken March 2014, and I tried to get the same perspsective as the postcard above.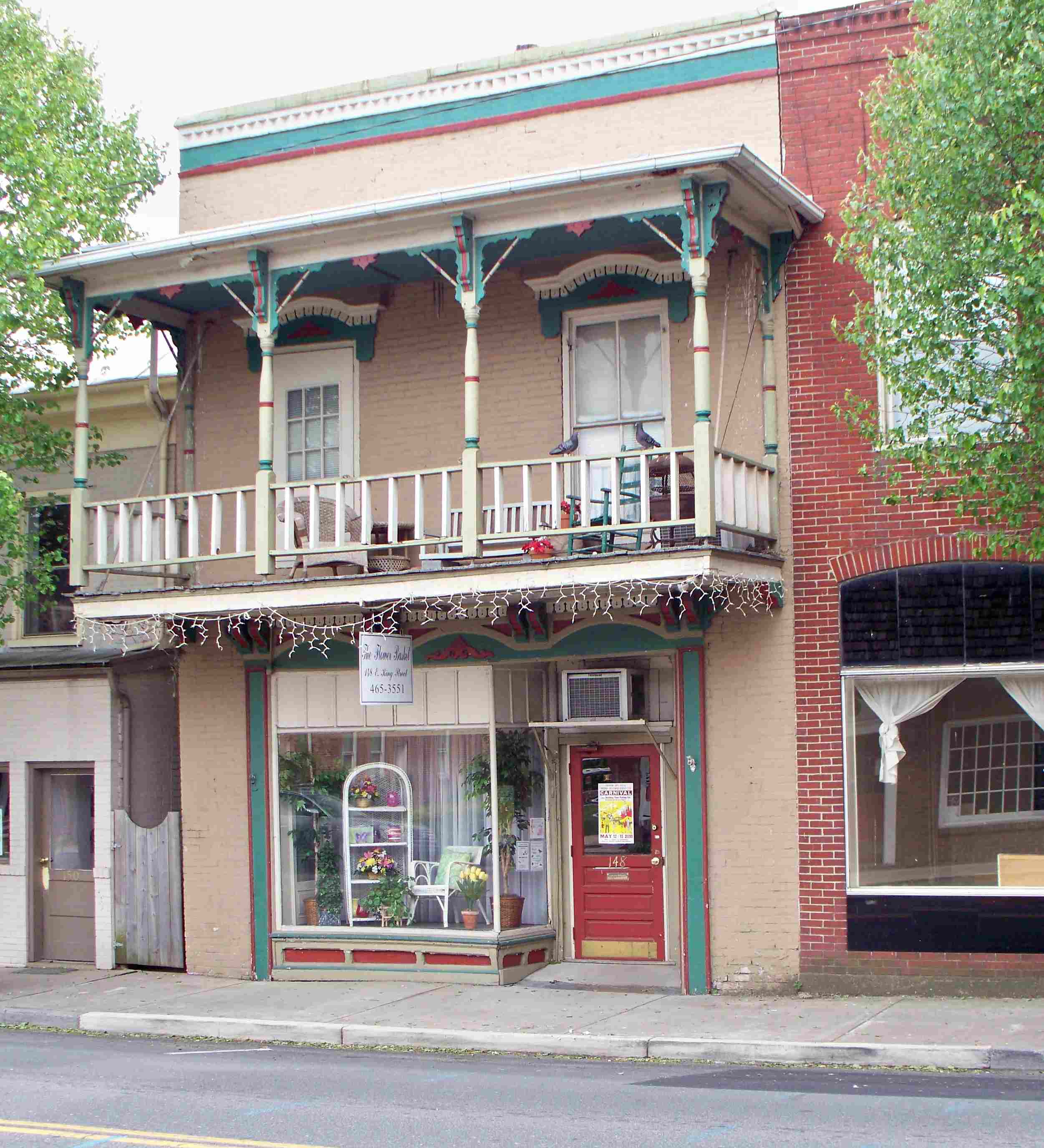 This photo was taken May 2010, and shows the building at 148 East King Street (route 11) that once housed Kneisley's drug store.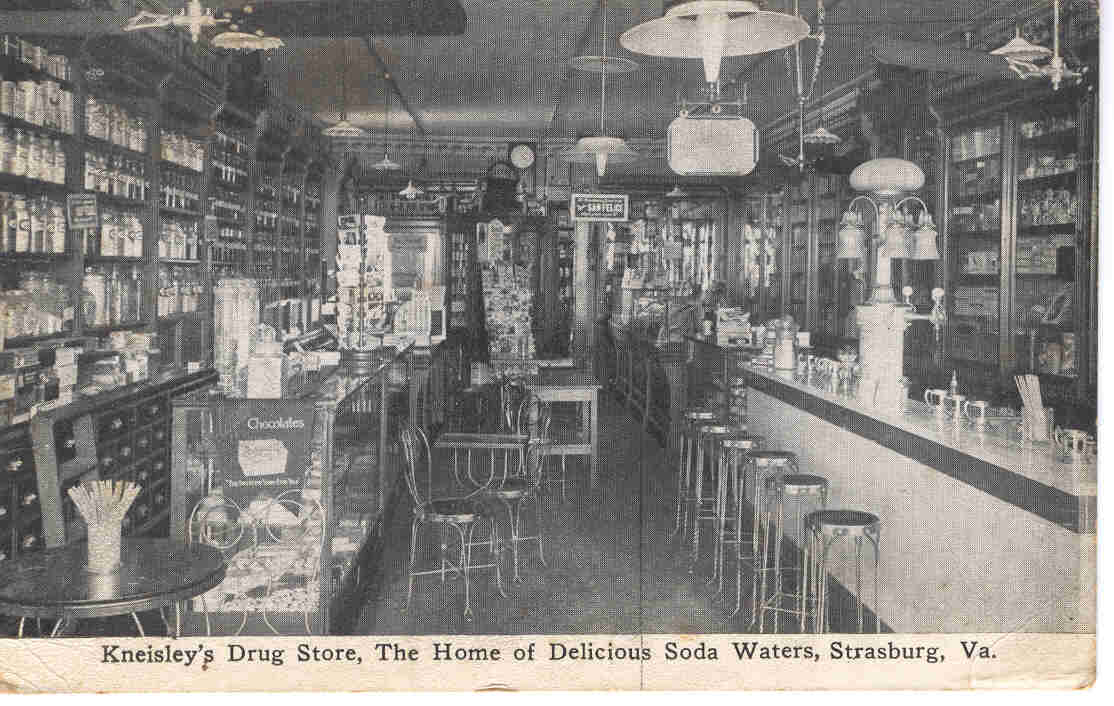 This postcard says:
"Kneisley's Drug Store, The Home of Delicious Soda Waters, Strasburg, Va."
It is postmarked 1916.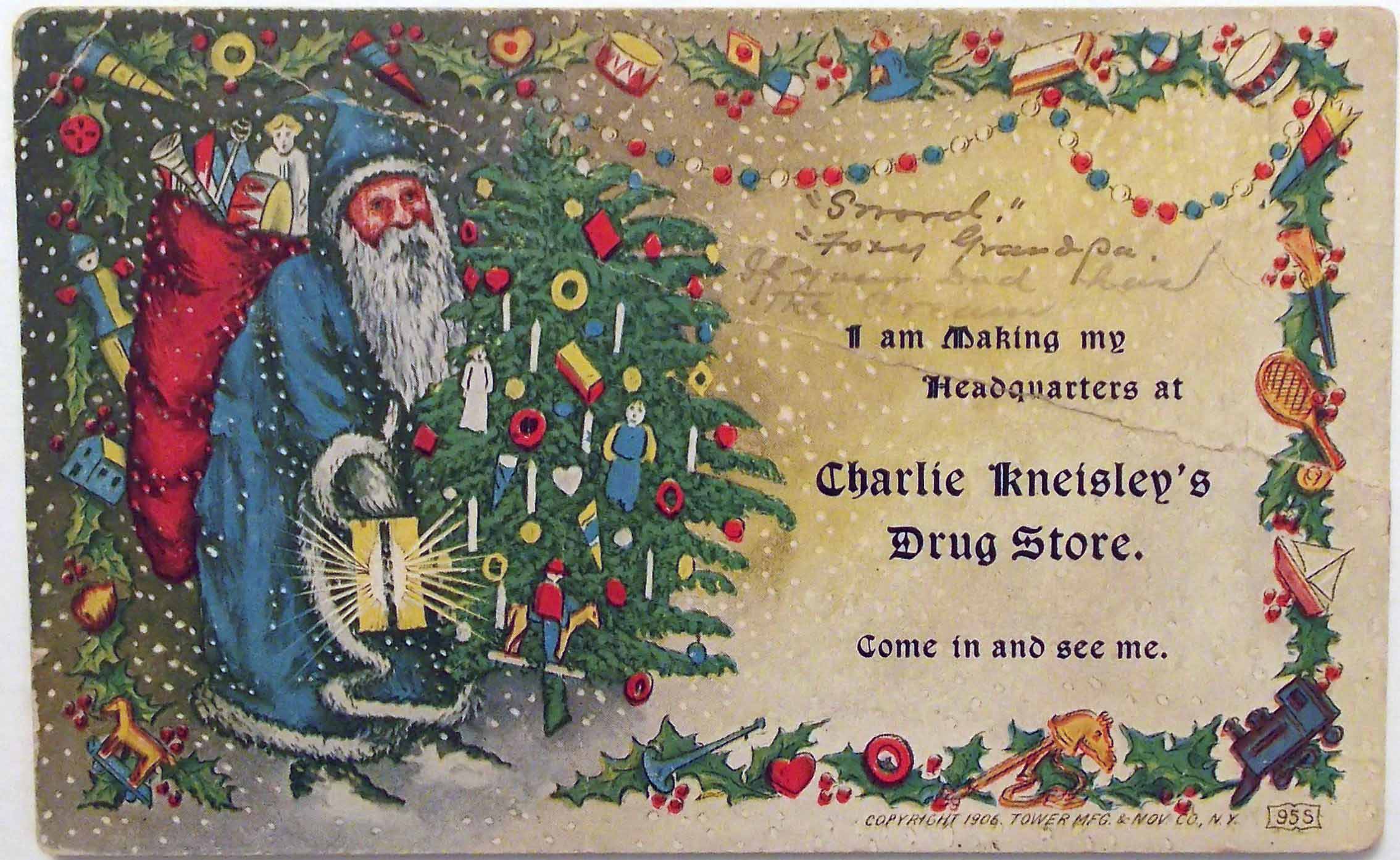 This postcard says:
I am making my Headquarters at Charlie Kneisley's Drug Store. Come in and see me.
It is postmarked Dec 15, 1908 STRASBURG.



1 The NARD journal, volume 34 entry from April 26, 1922






Back to my drugtstore bottle home page.
---
This page last updated on March 11, 2017.