Roberts Drug Co


Company Names, addresses, dates:1
&nbsp Roberts Drug Co, Suffolk VA (1912-19??)

Notes:
The Roberts Drug Co started in April 1912. Herbert West was president, and E.R. Roberts was the secretary - so I've got to wonder why the company was named "Roberts" and not "West". One of the directors was Jos. P. Hall 1.
(more information will be added when I get around to researching this drugstore)

Bottles: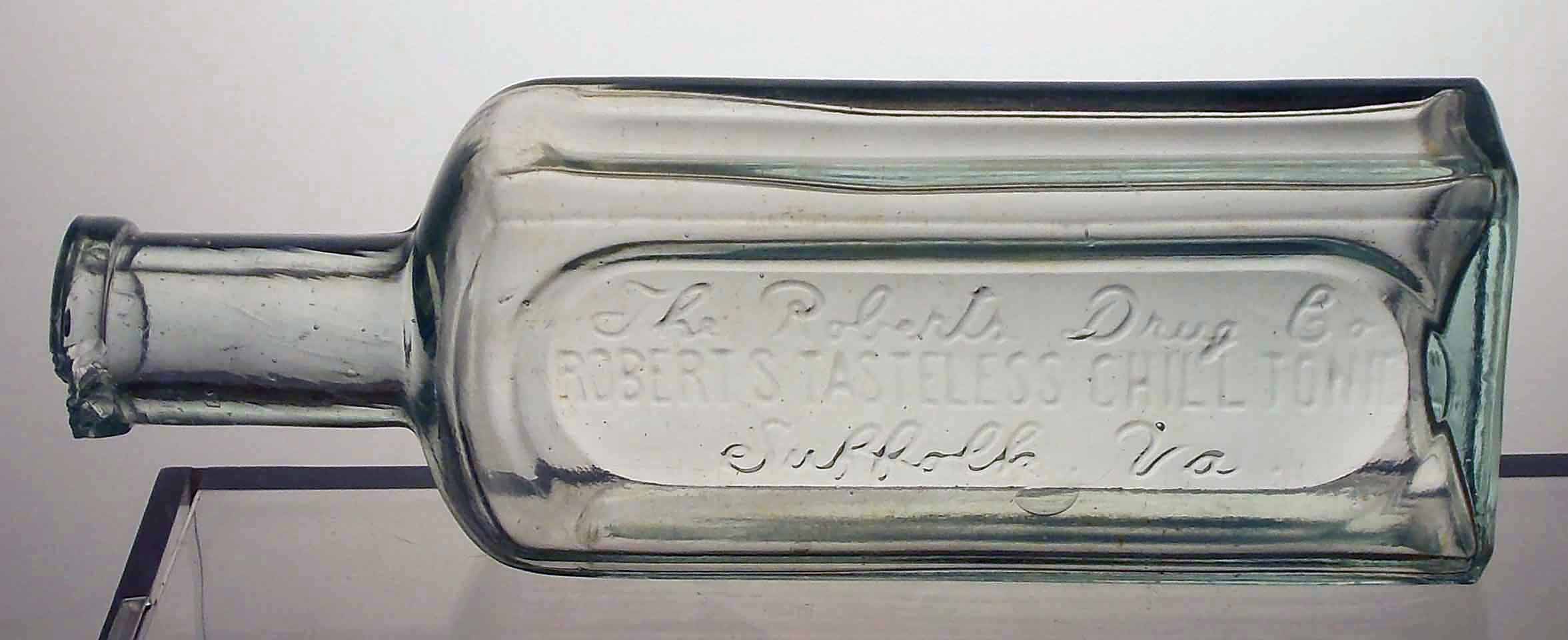 This is an aqua 6.8" bottle embossed:
vertical: The Roberts Drug Co / ROBERTS TASTELESS CHILL TONIC / Suffolk, Va.
base: 487




1 Virginian-Pilot, Norfolk VA newspaper, April 26, 1912, page 10






Back to my drugtstore bottle home page.
---
This page last updated on November 26, 2017.