T.H. Logan & Co


Company Names, addresses, dates:
&nbsp T.H. Logan & Co, Wheeling VA

Notes:
OK, I know that Wheeling is in West Virginia, but at the time this bottles was made, it was still part of Virginia.
(more information will be added when I get around to researching this druggist)

Bottles: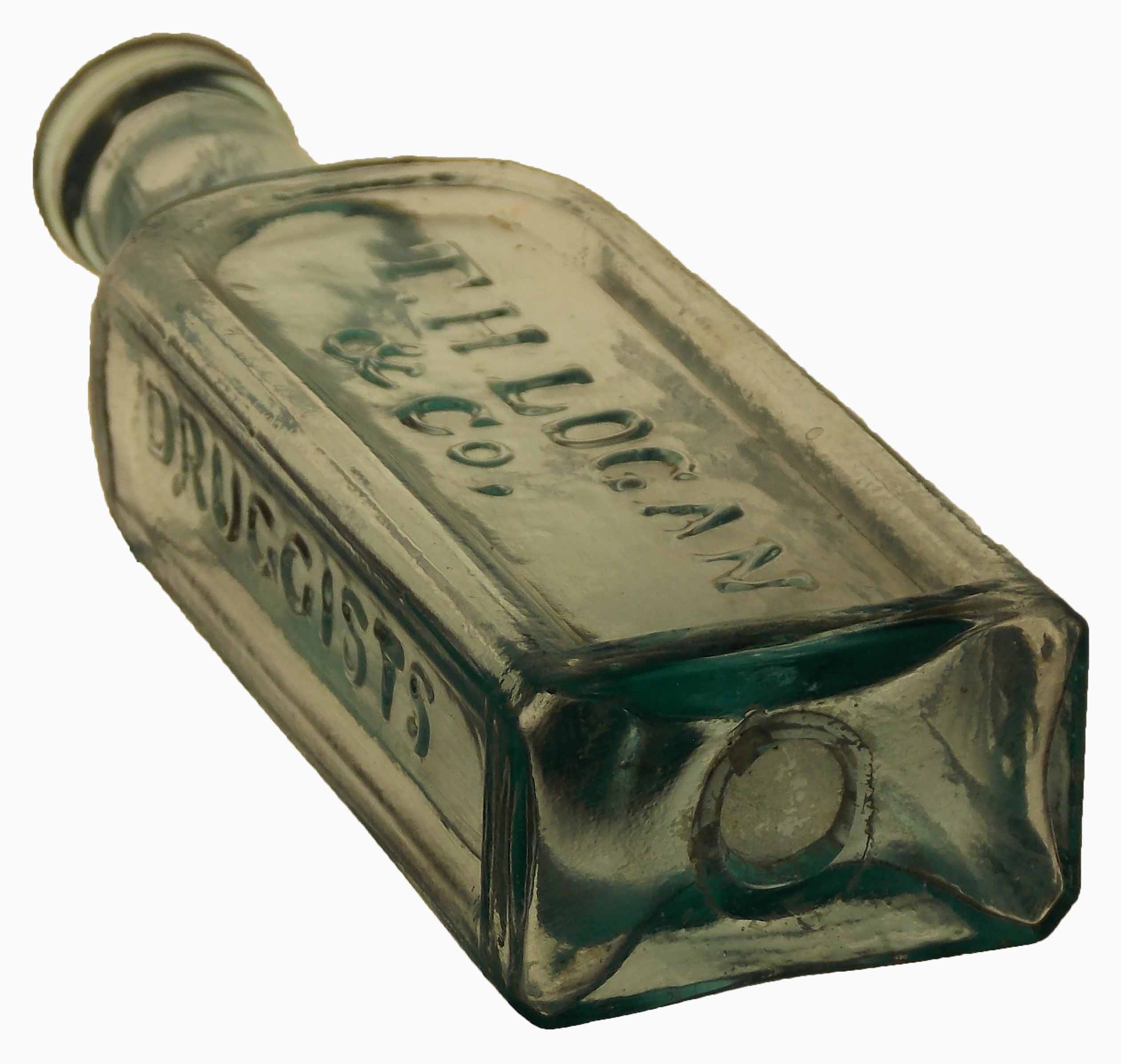 This is an aqua 5.7" bottle with a glass pontil scar on the base. I have 2 photos shown, the 2nd one showing the pontil scar. The bottle is embossed:
vertical on front panel: T.H. LOGAN / & Co ,
vertical on left side panel: DRUGGIST
vertical on right side panel: WHEELING, VA
base: (glass pontil scar)
I'm not sure why there is a comma after "& Co" instead of a period. I presume that was a mistake.



Back to my drugtstore bottle home page.
---
This page last updated on April 23, 2016.