Better Brewed Beer (B.B.B.)


Company Names, addresses, dates:
&nbsp Better Brewed Beer (B.B.B.), Brewed for The Calvert Shop, Washington, D.C.
&nbsp The Calvert Shop, 2312 Wisconsin Ave NW, Washington DC 1
&nbsp Columbia Brewing Co, Shenandoah PA (1894-1968)2



Notes:
According to the label, the beer was brewed by the Columbia Brewing Company in Shenandoah PA, but was brewed & bottled exclusively for the Calvert Shop in Washington DC.
According to advertisements in the Washington Post (between 1948 and 1981), the Calvert Shop was a liquor store. In the later years, it was called the "Calvert Wine & Cheese Shop".



Bottles: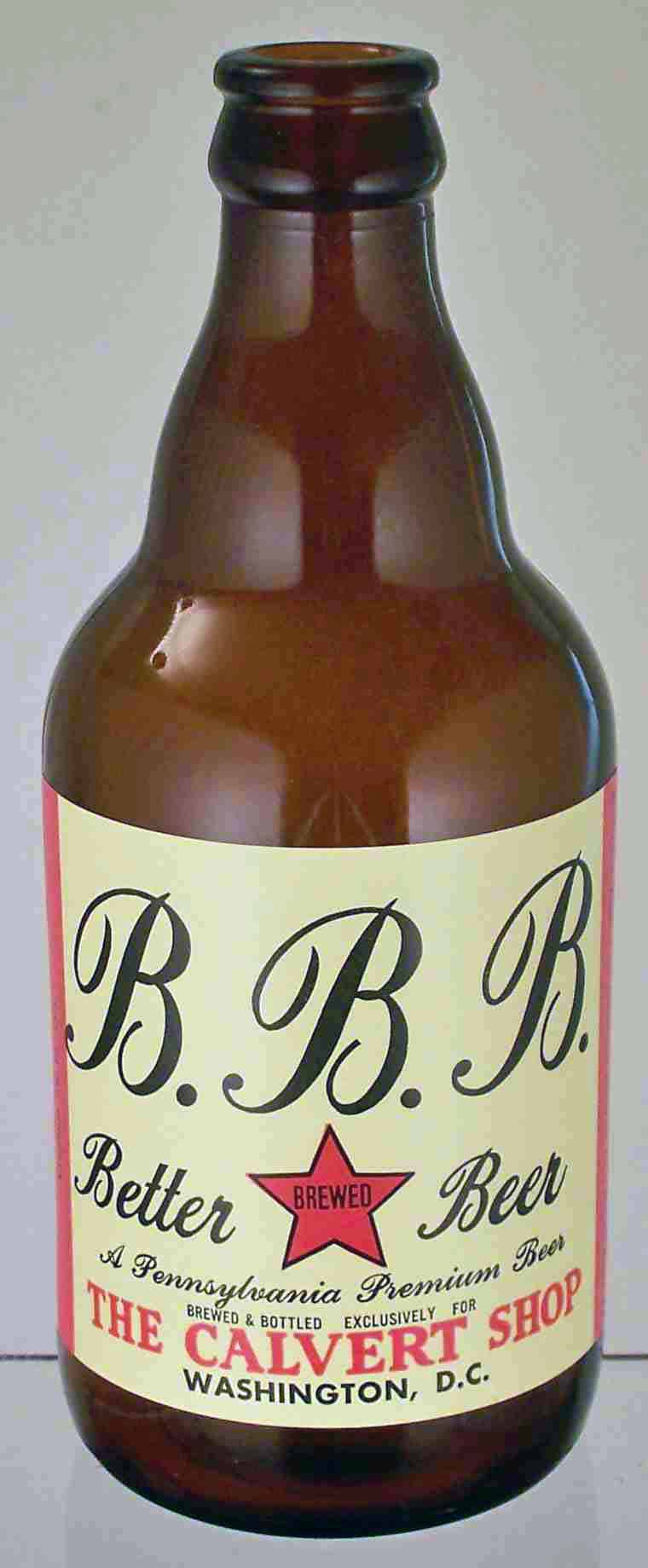 (enlarge)
This is a 7" machine-made amber crown top bottle with a label:
label: B.B.B. / Better BREWED Beer / A Pennsylvania Premium Beer / BREWED & BOTTLED EXCLUSIVELY FOR / THE CALVERT SHOP / WASHINGTON, D.C.
label along left edge: Contents 12 Fl. Ozs.
label along right edge: Brewed & Bottled by Columbia Brewing Co., Shenandoah, Pa.




1 Advertisements in the Washington Post newspaper
2 American Breweries II by Dale P. Van Wieren






Back to my bottle home page.
---
This page last updated on February 4, 2012.