The Chirp Company


Company Names, addresses, dates:
&nbsp The Chirp Company, 105 King Street, Alexandria VA 1
&nbsp Dewey Beverages Inc, 105 King Street, Alexandria VA (c. 1950-1954)2

Notes:
The web site for The Fish Market restaurant says that their building at 105 King Street was once the site where "some enterprising gentlemen turned their talents to the making of a soft-drink which they labeled Chirp - a bird of a drink." 1.
The Fish Market web site also mentions that the building was later used by a company that brewed beer - I presume that's referring to 'Dewey Beverage Co.', which shows up in Alexandria directories & phone books from 1950-19542. That company is listed as a beer distributor, not a beer brewer, so the Fish Market web site may have gotten that detail wrong. Aiden E. Dewey is also listed as working at the "Dewey Beverage Co" in the 1945 & 1947 city directories (in the residential section), but it does not give an address for the company, so I don't know if it was at 105 King Street, or somewhere else.
The 1888 Chataigne's directory lists a grocer "J Broders & Co" at the same address3.
There was also a Chirp bottling company in Mount Airy Maryland from 1938-1942, that used the same logo and slogan. Nichol Cola was bottled at the same building in Mount Airy during those years. 4.


Bottles:


book # 139
This is a clear 9.7" crown-top bottle, with a red, white & turquoise applied color label (ACL). The ACL says:
ACL: 12 FL. OZS. NET WEIGHT / (picture of a bird chirping) / Chirp / "A BIRD OF A DRINK" / THE CHIRP CO., / ALEXANDRIA, VA.

Other Items: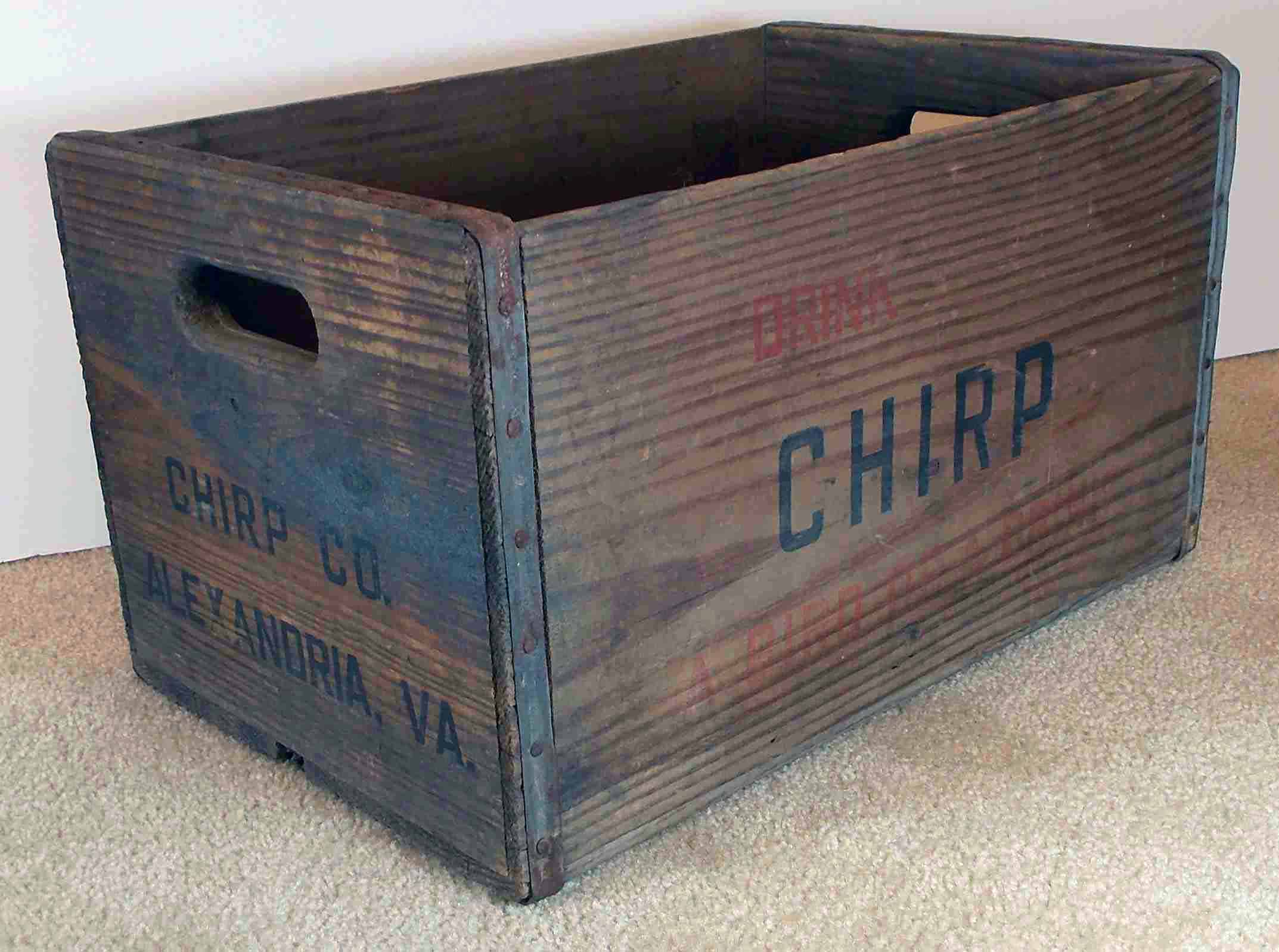 This is a wooden crate that once held Chirp soda. It is marked:
sides (in red & black letters): DRINK / CHIRP / A BIRD OF A DRINK
ends: CHIRP CO. / ALEXANDRIA, VA.
Some of the letters are in faded red paint, and hard to read.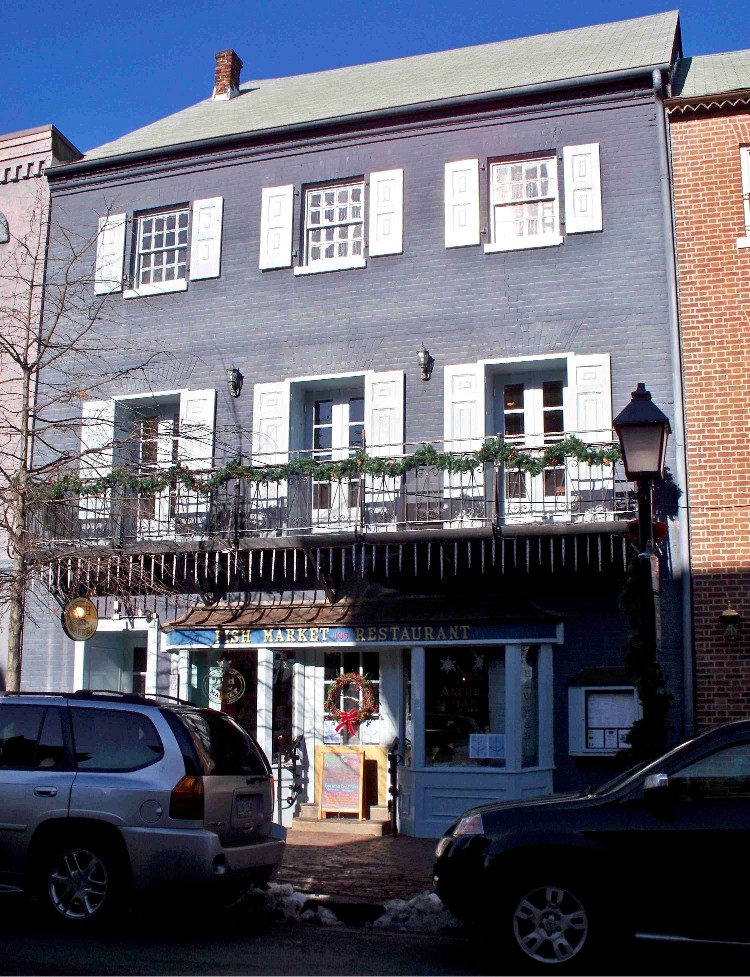 This is a photo of the building that used to house the Chirp Company in Alexandria. Photo was taken December 2009.



1 Web site for the fish market restaurant
2 Alexandria VA city directories & phone books
3 Chataigne's Directory - Alexandria, Virginia 1888-1889
4 Display at Mount Airy Museum, 110 South Main St., Mount Airy, MD 21771






Back to my bottle home page.
---
This page last updated on November 6, 2016.