Christo Bottling Co


Company Names, addresses, dates1:
&nbsp Christo Bottling Co, 931 C St NW (1918-1922)
&nbsp Christo Bottling Co, 209 11th St NW (1924-1927)

Notes:
I don't know much about this company. Based on the picture of the tray below, I'd guess they were based in Richmond VA.
There was also a Christo Cola bottling company in Alexandria VA.

Bottles:


book # 140
This is a 7.8" aqua machine-made crown top embossed:
round slug plate: PROPERTY OF / CHRISTO / BOTTLING CO / WASHN. D.C.
below slug plate: REGISTERED / THIS BOTTLE / NOT TO BE SOLD
back: CONTENTS 7 1/2 FL. OZ. / 22N

Other Items: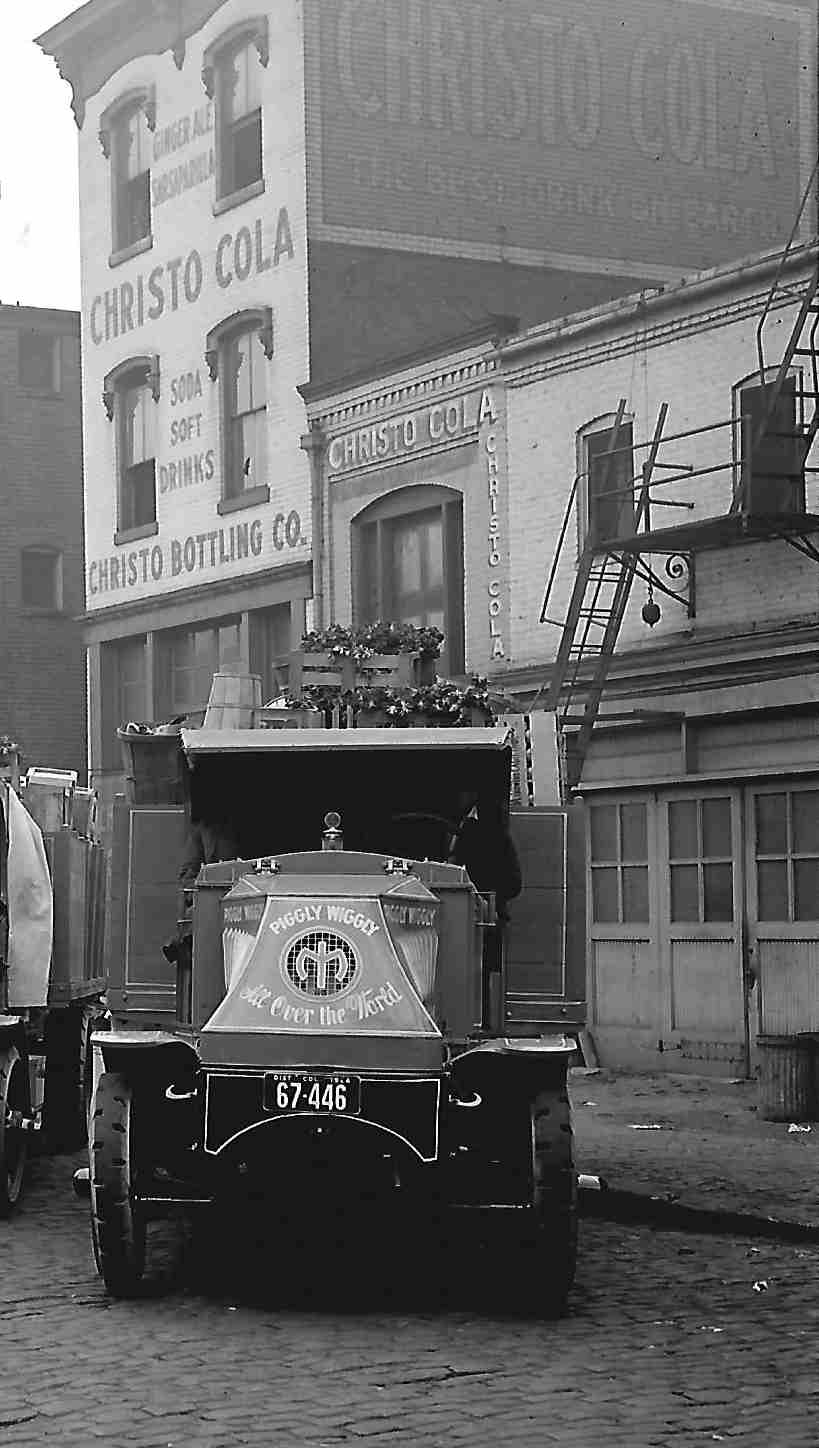 This photo is circa 1920, and shows the Christo Bottling company on C Street. I don't think the "Piggly Wiggly" truck in front of it was in any way affiliated with the Christo company.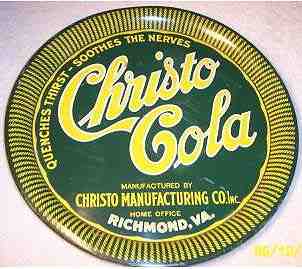 A tray from Christo Cola, Richmond VA.



1 Boyd's Directory for the District of Columbia (various years)




Back to my bottle home page.
---
This page last updated on Jan 21, 2017.