P.L. Keyser


Company Names, addresses, dates1:
&nbsp P.L. Keyser, B south n 3rd East (1865)

Notes:
The census for DC lists Peter L. Keyser, born 1842 in Germany, but he was listed as a physician. It's possible he put his name on a bottle for mineral water that he prescribed for his patients. It seems more likely that this bottle refers to a different P.L. Keyser, as it doesn't seem to be old enough to be from the era when people thought soda water had curative powers.

Bottles: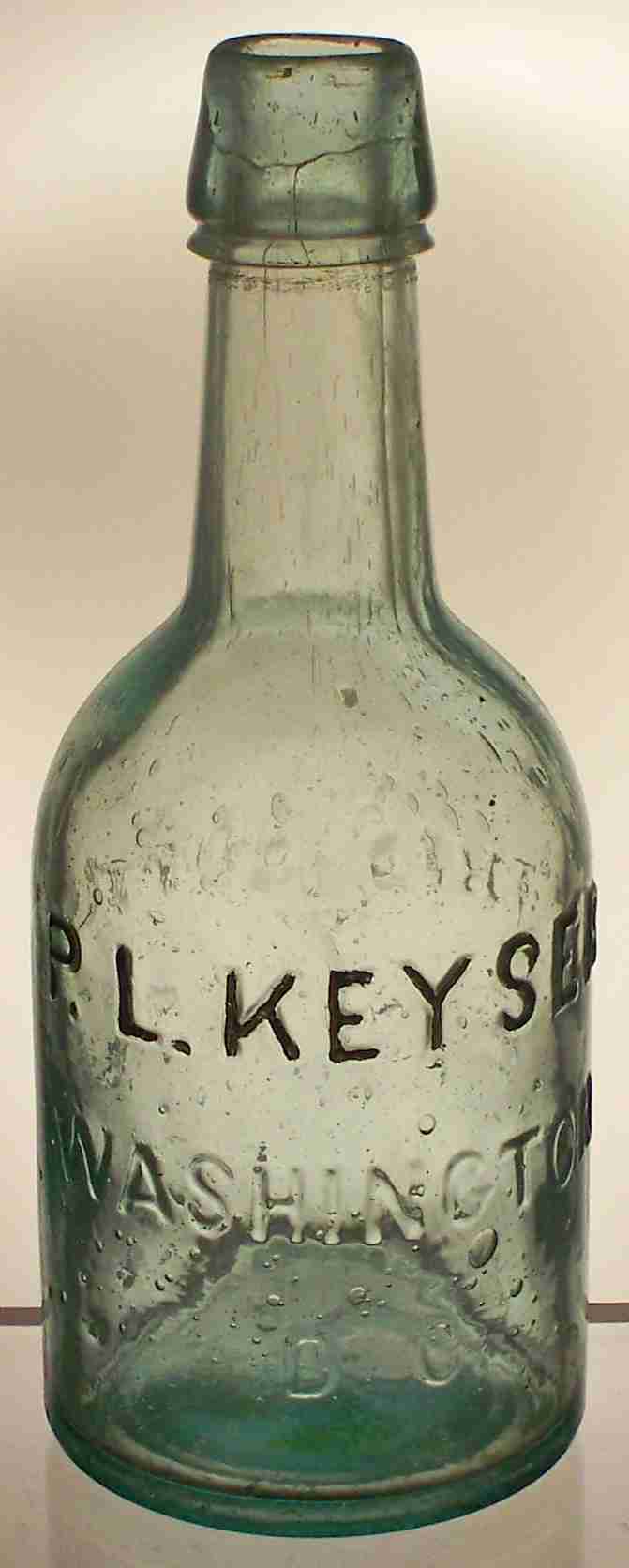 book # 348
Aqua 6.75" squat bottle with a double collar applied lip embossed:
front: P.L.KEYSER / WASHINGTON / D.C.
back: THIS BOTTLE / IS NEVER SOLD




1 Boyd's Directory for the District of Columbia (various years)





Back to my bottle home page.
---
This page last updated on June 21, 2014.