H.W. Thomas


Company Names, addresses, dates:
&nbsp H.W. Thomas, 238 Main Street, Danville VA
&nbsp H.W. Thomas, Danville VA

Notes:
In 1902, Harry W. Thomas was at 283 Main Street1. There is also a bottle from Danville that is embossed with "McFall & Thomas"1.

Bottles: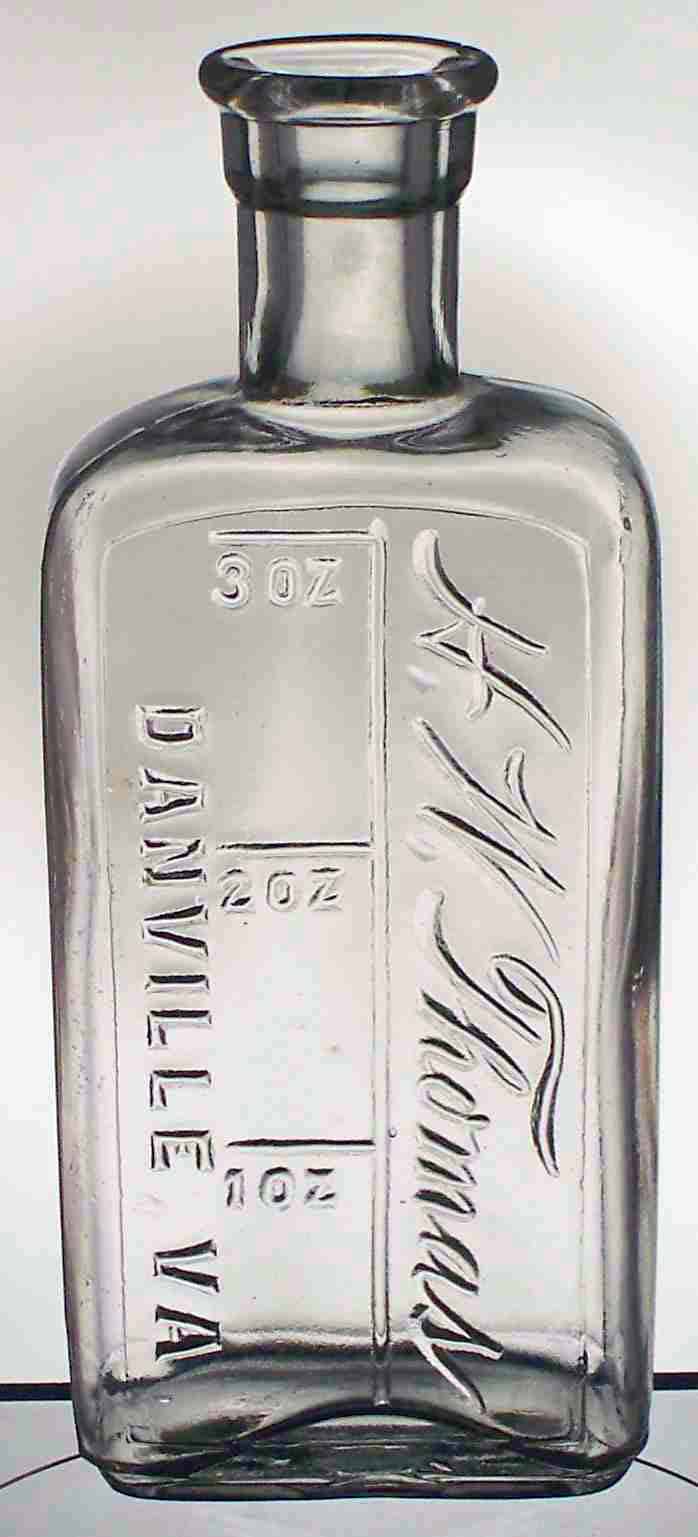 Clear 5.0" bottle embossed:
horizontal: (graduations 1OZ, 2OZ & 3OZ)
vertical: H.W. Thomas / DANVILLE, VA.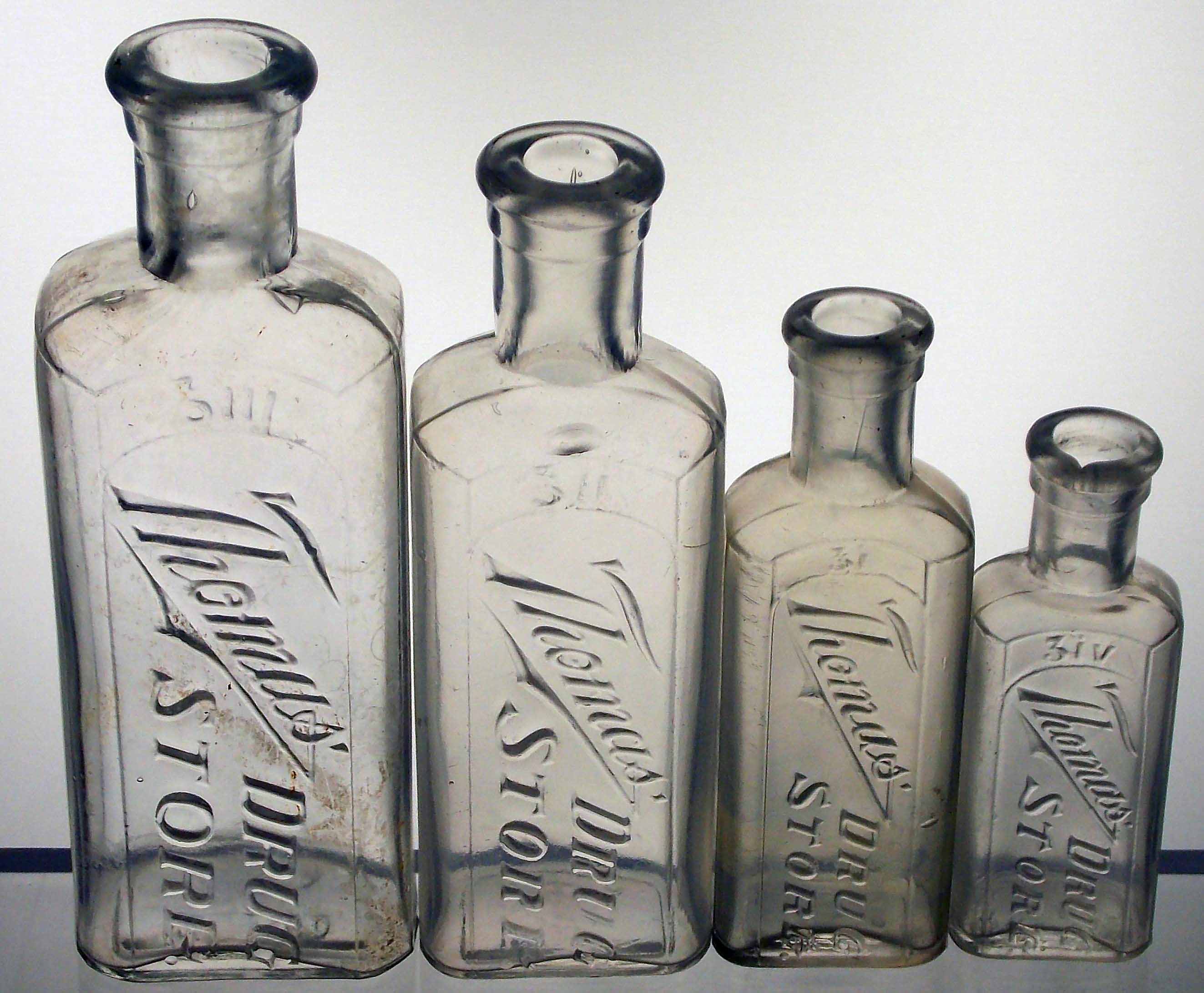 These 4 bottles bottles are clear, 5" (3 oz), 4.5" (2 oz), 3.7" (1 oz) and 3.0" (4 dram) and are embossed:
horizontal: 3iii (or 3ii, 3i, 3iv)
vertical: Thomas' / DRUG / STORE
base (left bottle): W T & CO / C / U. S. A.
base (next bottle): W T & CO / A / U S A
base (next bottle): W T & CO / A / U S A
base (right bottle): * * * / W T & CO / U S A
These bottles don't have a city embossed on them, so I'm not certain they're actually from H.W. Thomas of Danville. My only evidence is that rdricketts blog has a rubbing from a bottle with the same embossing as these, and that blog seems credible.



1 Early Danville Drugstores on rdricketts blog.





Back to my drugtstore bottle home page.
---
This page last updated on Mar 25, 2017.