Danville Drug Company


Company Names, addresses, dates1:
&nbsp Danville Drug Company, Danville VA

Notes:
The Danville Drug Company charter was issued in 1913. Ront Blackwell was the company president, W.K. Anderson was the vice president, H.W. Thomas was the secretary and treasurer.1
(more information will be added when I get around to researching this drugstore)


Bottles: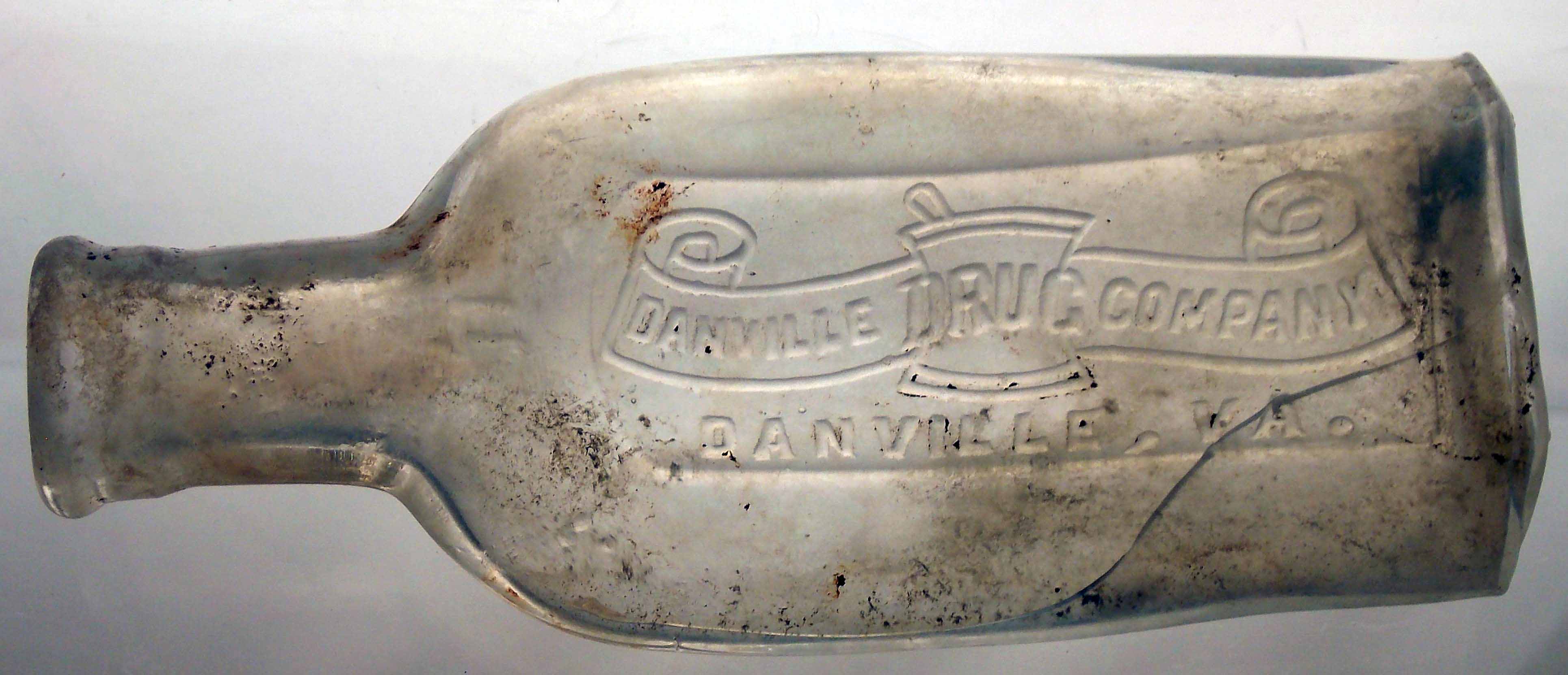 This is a clear, 4" bottle that is cracked and badly mishapen, presumably because it was melted at some point. It is embossed:
vertical in a ribbon: DANVILLE DRUG COMPANY
vertical below the ribbon: DANVILLE, VA.




1 Richmond Times Dispatch newspaper, March 15, 1913, page 11






Back to my drugtstore bottle home page.
---
This page last updated on March 19, 2017.