Maack & Arny


Company Names, addresses, dates:
&nbsp Maack & Arny, Corner Olive & Green Streets, Georgetown (1853-1854) 1,2

Notes:
Charles W. Arny (born 1831 in Washington DC) teamed up with William N.H. Maack (1817-1904)3 to take over the beer/soda bottling company at the Corner of Olive & Greene Streets in 18531.
On March 3rd, 1854, Maack moved on to another bottling establishment, Arny teamed up with Riley A. Shinn, and the company became known as Arny & Shinn3.



Maack & Arny Bottles: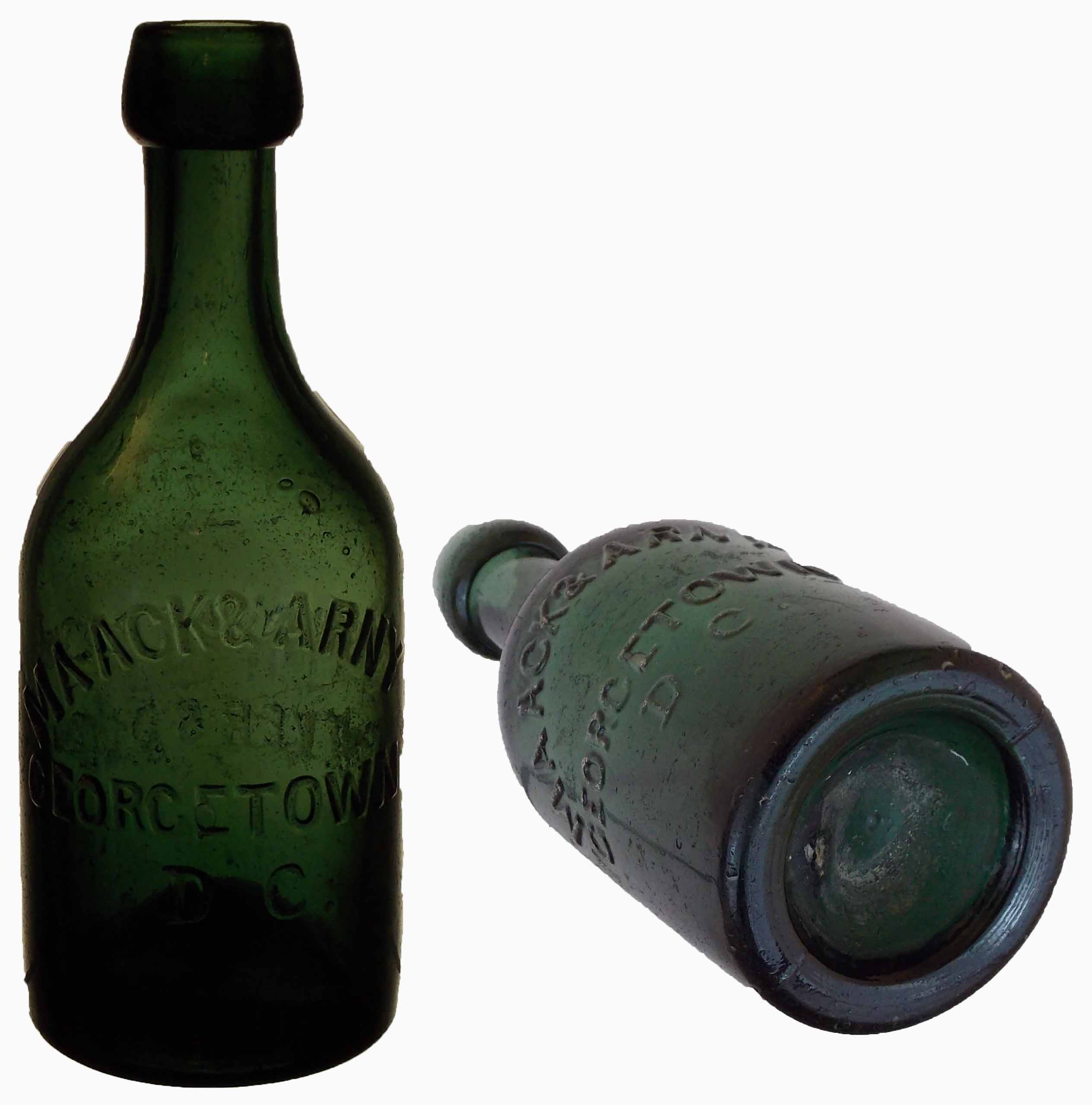 book # 381
This is a dark-green 7.2" short blob top bottle embossed:
front: MAACK & ARNY / GEORGETOWN / D.C.
back: THIS BOTTLE IS / NEVER SOLD
base: (iron pontil scar)





1 National Intelligencer Newspaper article, Jun 28, 1853 p.1
2 National Intelligencer Newspaper article, Mar 4, 1854 p.2
3 Washington Star Nov 15, 1904; obituary for Wm N H Maack






Back to my bottle home page.
---
This page last updated on May 21, 2016.