C. Peters


Company Names, addresses, dates1,3:
&nbsp C. Peters, Bottler, [address unknown] (c1859-c1861)
&nbsp C. Peters, Saloon owner, 233 7th W (1865)

Notes:
Charles Peters was born about 1820 in Germany2. The 1860 Census listed his occupation as "Bottling Ale".

The earliest reference I have to Peters was an announcement made November 4th, 1859 in the Evening Star newspaper, where Chas Peters, Arny & Shinn , and W.N.H. Maack announced that they had all agreed not to give more than 16 bottles of Mineral Water, Ale, Porter or Cider for half a dollar3. I guess "price fixing" was an acceptable practice back then.

The only place I've seen Peters in the City directories is as a saloon owner at 233 7th Street West in the 1865 directory.
Other saloon owners at that same address include:
&nbsp Charles M. Floyd (1864)
&nbsp Lewis Walter (1866)


Bottles: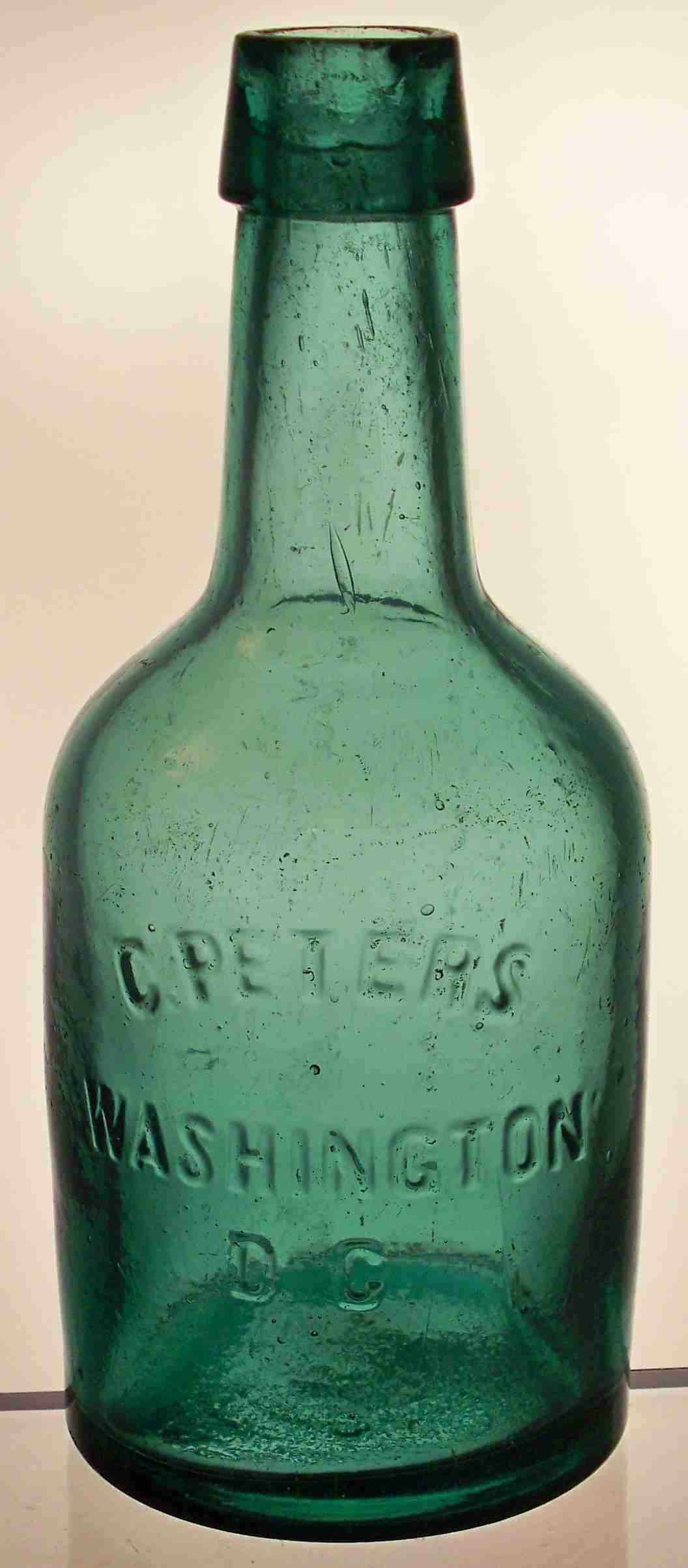 book # 527
This is a 7" green squat blob top bottle, embossed:
front: C. PETERS / WASHINGTON / D.C.


book # 528
This is a 7.2" green blob top embossed:
front: C. PETERS / WASHINGTON, D.C.




1 Boyd's Directory for the District of Columbia (various years)
2 1860 US Census
3 Evening Star (Washington DC) Newspaper Nov 8, 1859 p.2






Back to my bottle home page.
---
This page last updated on July 26, 2015.