P.R. Jones


Company Names, addresses, dates:
&nbsp P.R. Jones, Main Street, Danville VA
&nbsp Jones Temple Pharmacy, Masonic Temple, Main Street, Danville VA

Notes:
The bottles below do not have the proprietors initials, only the name "Jones". Presumably it was from Pleasant Richard Jones, who had a drugstore in Danville on the corner of Main and Market Streets in 1879, and at 408 Main street in 19021.

Bottles: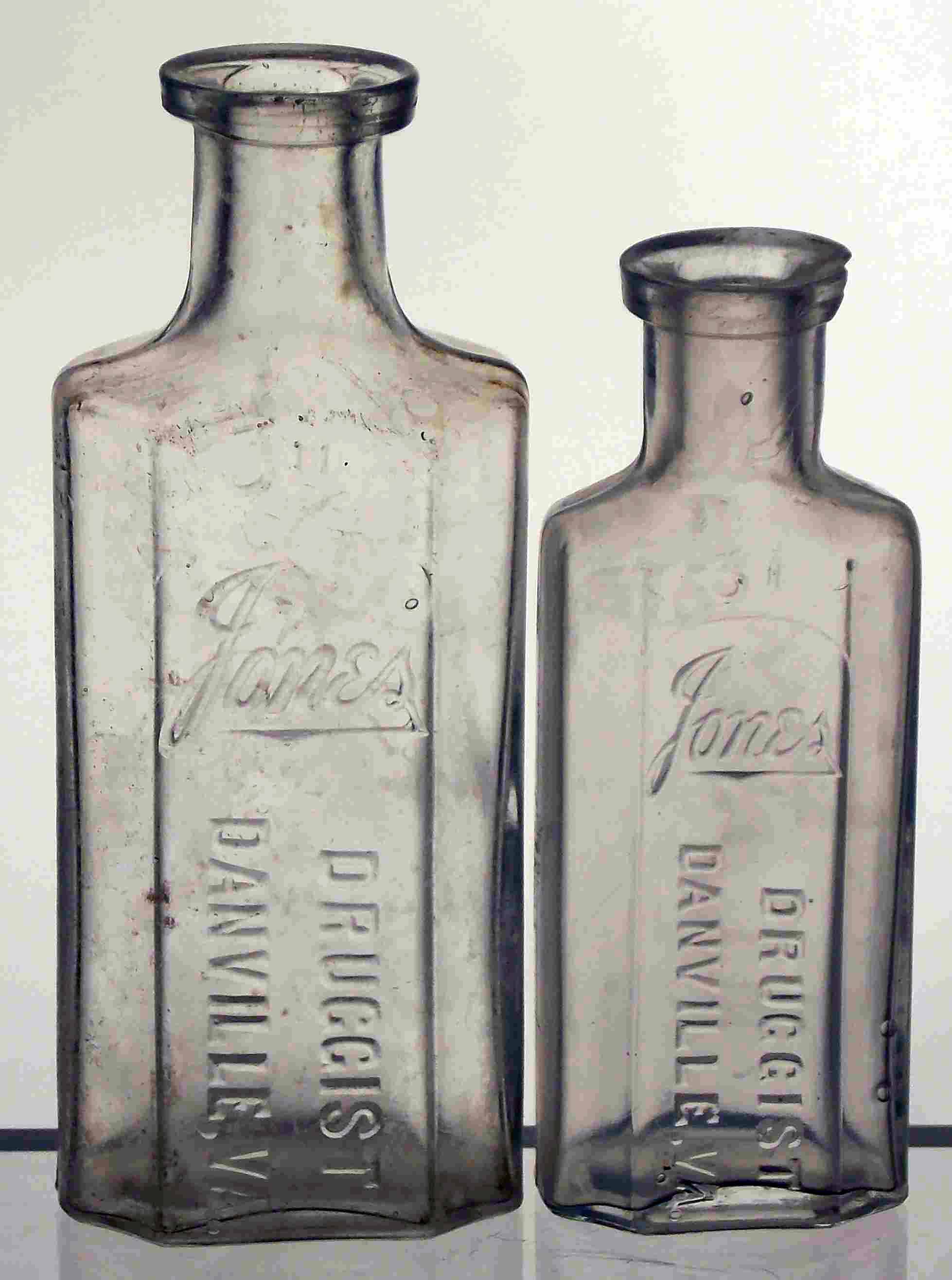 These are clear 4.3" (2 oz) & 3.7" (1 oz) bottles embossed:
horizontal: 3ii (or 3i) / Jones
vertical: DRUGGIST / DANVILLE, VA.
base (left bottle): W T CO / B / U S A
base (right bottle): W T CO / A / U S A

Other Items: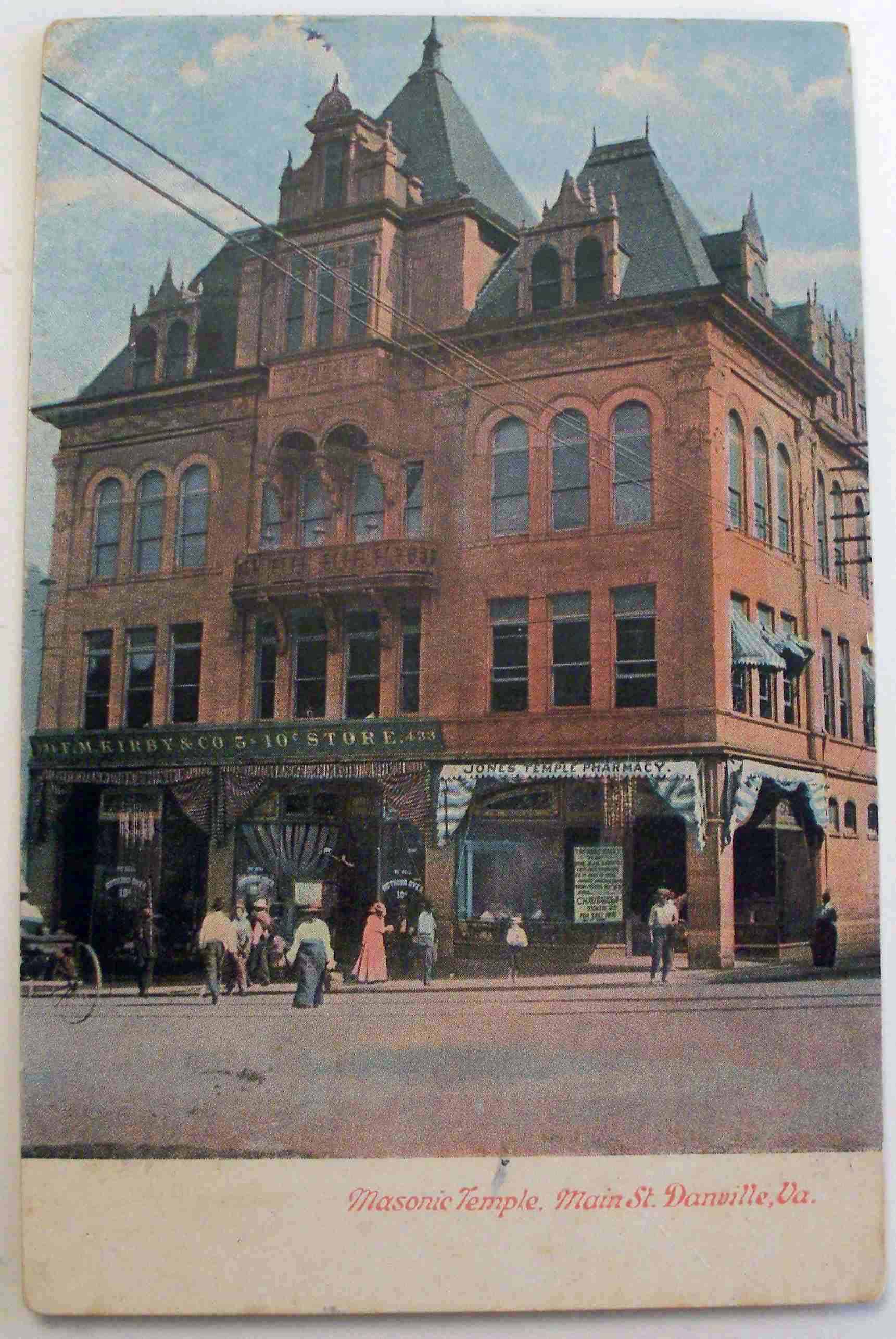 This postcard is postmarked 1908, and it depicts the Masonic Temple that was built in 1920 and burned down in 1920. The lower right portion of the temple that has a sign that says "JONES TEMPLE PHARMACY". According to rdricketts blog, that location used to be Henry A. Wiseman's , Temple Pharmacy, until it was sold to P.R. Jones and sons about 1905.



1 Early Danville Drugstores on rdricketts blog.





Back to my drugtstore bottle home page.
---
This page last updated on April 2, 2017.